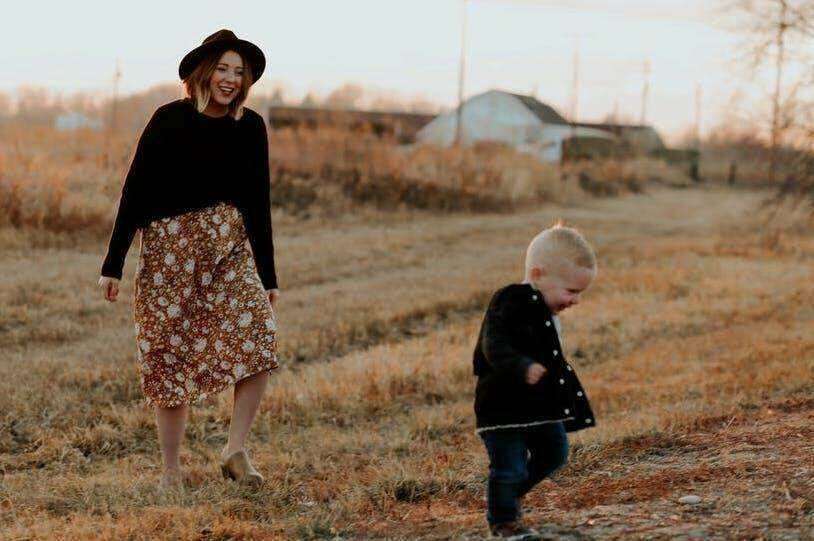 5 Ways to Look Good While Losing Baby Weight
Losing baby weight post-partum can sometimes be frustrating for women. During postpartum weight loss, you don't have to wear sloppy clothing because you're losing the baby weight. If you are getting frustrated with no clues about what to wear or need guidance on what to add to your closet, below are tips on ways to look good while losing the baby weight.
Focus on Fit
Image via Flickr by Mrs. Flinger
Nothing makes you look better than wearing fitted clothing. Clothes that fit will not only make you feel good, but raise your self-esteem. Since you are continually losing weight, it is advisable to always dress for now. Don't be too forward by thinking about the future, instead, learn to shop for clothing that fits your current size and shape. Moreover, since you're continually losing weight and reducing in size, only buy essential clothing and save your money for the future.
Invest in Clothes That Can Shrink
Another way to look good while losing baby weight is by buying clothes that shrink. Stretchy clothes feel good on the body because they shrink into your body shape. So, If you are on a budget and want to look good, invest in clothing that shrinks. Dresses that contain some percentage of spandex and cotton are always stretchy. However, if you can't find clothes made with these materials, ask the salesperson in the store for help.
Accessorize
Jewelry (earrings, neck chains, bracelets, etc.) also add to your beauty during this period. Buy some when you go out for your next shopping trip. Also, belts can make you look good, so start belting everything! Belts are good because when used, they create a waistline and fit your clothes to your body. Use a beautiful belt to accessorize and complement your clothing. Stick that top into your skirt and belt it. If a dress is too big because of weight loss, belt it and it will fit perfectly.
Do Not Be Afraid to Show off Your Shape
Losing weight after giving birth is not a sin, so you should not feel guilty about going through the process. Do not be afraid of showing off your shape by hiding under excess baggy materials. Dress appropriately by wearing fitted clothes and dispose of oversized ones. Your fashion does not have to suffer because of postpartum weight loss. Raise your head high, be confident, and proud of yourself.
Buy Essentials Only
You are only required to buy only essential clothing — clothing necessary in your day-to-day activities. Do not be tempted to buy trendy clothing because they might not fit again in a few months to come. Buy only basic clothing that is necessary for your daily activities and save the fancier pieces for the future.
Clothing like dress pants, stretchy denim jeans, skirts, blazers, practical winter jackets, athleisure wear (casual clothing that is worn during sporting activities or other events) and other important staples are examples of essentials you need.