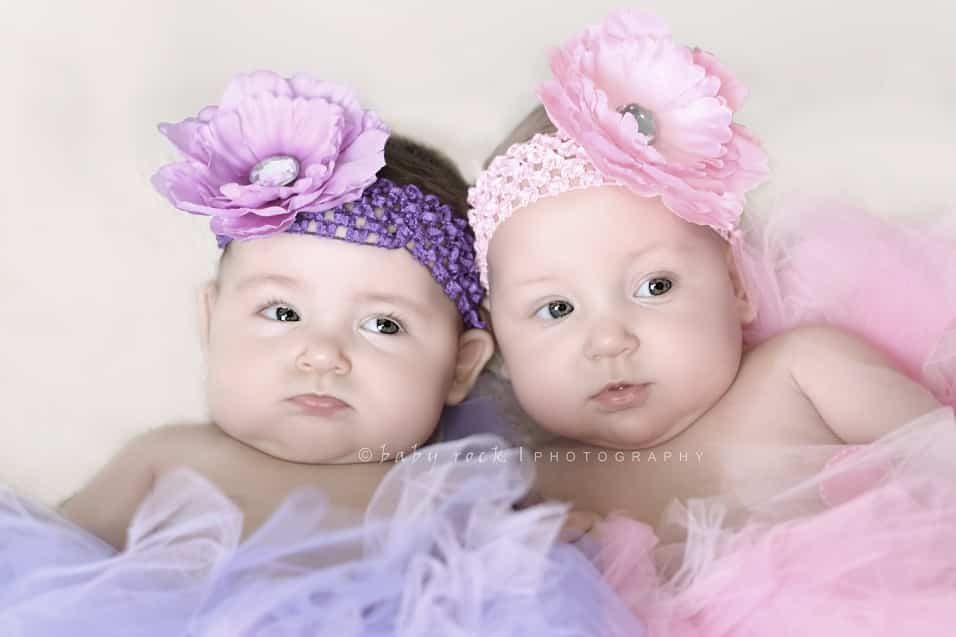 Top 5 Most Useful Items for Twins | 2020 Reviews
Are you expecting twins? Perhaps you already have a toddler and are expecting another one on the way? Whether you have twins or multiples, it is important that you choose baby gears that are designed for two kids. You would not want to have to lug two items with you when you can do with one, right?
But, what is the best and most useful baby stuff for twins that you should have at home? Beyond two sets of clothes, diapers, bottles and so on, there are also certain tools, equipment and furniture that will help life with twins or multiples much easier for the parents and the babies. (Having this arrangement also helps eliminate quarrels between the two kiddos when they grow older.)
Do you go out often or just love strolling outside for an afternoon walk? You might consider getting a stroller or a carrier! Of course, do not forget to bring a huge diaper bag to carry all their essentials! What must have baby items should breastfeeding moms have? We are definitely thinking about nursing pillows and rocking chairs that are designed for mommies with a kid in each arm.
It can be very tempting to purchase anything and everything that you think will make life comfortable for everyone but the truth is you do not really need a lot. So, if you are wondering what the most useful items for twins might be, check out our reviews for the most recommended products for twin mommies and daddies.
Quick Comparison Table
| Baby Trend Sit N Stand Double Stroller | My Brest Friend Twins Plus Deluxe Nursing Pillows | Stuff 4 Multiples Twin Carrier Twingaroo | Skip Hop Duo Double Signature Diaper Bag | Baby Relax Double Rocker |
| --- | --- | --- | --- | --- |
| | | | | |
| | | | | |
| $$$ | $$$ | $$$ | $$$ | $$$ |
| 39 pounds | 2.2 pounds | 2.4 pounds | Polyester | 83 pounds |
| | | | | |
Baby Trend Sit N Stand Double Stroller
Whether you have twins of the same age, Irish twins or a toddler and a baby, this double stroller is the best purchase you will ever make that will make both yours (and your hubby's) and your kiddos life more comfortable.
In our opinion, this Baby Trend Double Sit N Stand stroller is the best stroller for twins available in the market. Why so? It comes with in stadium seating which can accommodate two infant car seats at the same time. Finding a stroller that can do just that can be tough and we are glad to have found one. Did we also mention that it does not only accommodate the Flex Loc car seat but also the other brands? It might be a little difficult to deal with this kind of seating arrangement for same age kids but they are a more preferable arrangement for kids who are a few years apart.
Another reason we love this tandem stroller is that it can accommodate children in multiple positions: sitting, lying down, in car seats and even as a standing platform if there is an older child. The stroller comes with a very large basket to fit everything that you need when going out with two children and it also comes with two child trays and a parent tray, with cup holders each. The stroller also comes with two huge canopies that provide maximum coverage for the passengers which can both be removed if necessary.
Another reason that many parents love this stroller is that it is extremely easy to push and maneuver. In addition, it comes with a foot activated rear brake and can easily be folded and stored away with just one hand.
If there is just one baby item for twins that you can buy, it should be this sit and stand tandem stroller which we believe is the best in the market. It also comes with a very reasonable price so we are definitely placing this at the top spot.
You can also check other tandem strollers that you can use with twins or multiples.​
Details of the Baby Trend Sit N Stand Double Stroller

Weight

39 pounds

Dimensions

13.8 x 18.5 x 43 inches

Recommended Weight

5 pounds to 80 pounds, combined
My Brest Friend Twins Plus Deluxe Nursing Pillows
Breastfeeding a baby can already be a pain and a huge challenge for moms, but what happens if there are two of them to take care of? Well, thankfully nursing pillows are not just designed for one kiddo because it has also been updated to become a baby gear for twins.
What we really love about this nursing pillow is that it has been truly designed to help add support to a mom breastfeeding two kids at the same time. They are definitely perfect for use not just for kids of the same age but also Irish twins and those who have a gap of one to two years. It is perfect in that it comes with a wrap-around design that can be adjusted to fit most sizes. Even the back support can be adjusted to make the mom super comfortable during the entire time that she is breastfeeding her babies.
What else do we like about using these baby items for twins? It can be used to accommodate any type of breastfeeding position whether football, cross cradle or any other hold as long as it makes mom and the two kiddos comfortable. The aim of this nursing pillow is to help ensure that the kids are properly latched and positioned to their mom's breasts so that they can get the most milk and that the mom does not get hurt in the process, even when breastfeeding two kids at the same time. You do not even need a lot of help getting one baby on and then the other on the other side because they will not roll over.
And, it certainly knows that moms can get bored when breastfeeding so it comes with a small pouch on the side which can fit small items like a phone or tablet and a small water bottle. It is such a big help for twin mommies and is definitely cheaper than the other brands so it deserves to be at the second position in our list.
Details of the My Brest Friend Twins Deluxe Nursing Pillows

Weight

2.2 pounds

Dimensions

27 x 22 x 6 inches

Recommended Weight

16 ounces to 25 pounds
Stuff 4 Multiples Twin Carrier Twingaroo
Wearing your babies and taking them very close to you, wherever you go, is a wonderful experience that you should never miss having with your kids especially when they are very small. But, what happens when you have twins? Well, we sure are very glad that there is a baby carrier made just for twins.
When you go shopping for twins, make sure to include this Twingaroo twin baby carrier which is the first of its kind, allowing two kids at the same time to be carried hands-free. While the positioning of the babies is not something some parents like (with one kid at the back and another one in front), not having both babies in front means that there is a lesser chance of hurting your back or hips.
Even better, this twin carrier also comes with a built-in diaper bag so you do not have to lug yet another bag – remember, you already have two kiddos with you! The diaper bag comes with two insulated bottle holders and compartments to place in diapers, clothes and a few other essentials for twins. We do love that it comes with wide padded waistbands so that the weight is properly distributed and that the carrier itself is made from 100% cotton so it will not hurt even the most sensitive skin. The seats are also wide enough to properly support the baby and keep them in an ergonomic and comfortable position.
As this type of twin baby products is not yet very common, using it might take some getting used to especially since there are a lot of straps and buckles to deal with. You might even have to ask for someone else's help to get your babies inside the carrier. Even more, you might need some assistance to get items out of the diaper bag as it will be very difficult to get it by yourself. Because of this, we will have to place this one at the third spot in the list.
Check out our Top 5 Best Twin Carrier Reviews here​.
Details of the Stuff 4 Multiples Twin Carrier Twingaroo

Weight

2.4 pounds

Dimensions

11.9 x 9.8 x 5 inches

Recommended Weight

10 to 35 pounds each
Skip Hop Duo Double Signature Diaper Bag
When it comes to newborn must haves, your list is never complete without adding the diaper bag. And, when you have twins you most definitely need something that can take twice the regular load. Surely, you would not want something that will fall apart in the middle of your errands, right?
Enter the Skip Hop Double Diaper Bag which is by far the best diaper bag for twins that we have found in the market. If you are a mom of twins, multiples or just one who simply over packs the diaper bag because you want everything with you, then this is the best diaper bag to keep you company during errands and trips with your little ones.
What we love about this bag is that it is truly designed for parents with at least two kids. It is wide and huge inside and is best used on a side by side stroller. You can stuff it in with all the essentials for two kiddos and perhaps a little bit more without worrying about it looking overstuffed or bursting at the seams. We all know that Skip Hop products are made with durable material and it certainly looks and feels more superior compared to the cheaper brands. It will definitely last a long time so it is a worthy investment to make.
We would have also been discouraged as it was indicated that it can only be used on tandem side by side strollers but it does fit regular and inline strollers that have at least 18 inches width. Perhaps our main gripe to this wonderful product is that even though it comes with such a huge storage size and even has 16 pockets to fill in, not one of them are insulated for bottles. The bag is also not waterproof which can be a major hassle. For this reason, we will have to bring this one down to the fourth place.
Check out our Top 5 Best Baby Changing Bags Reviews here​.
Details of the Skip Hop Duo Double Signature Diaper Bag

Material

Polyester

Dimensions

19 x 4.25 x 13 inches

Number of Pockets

16
Baby Relax Double Rocker
Ahhh…relaxing with twins. Is that even possible? It actually is possible if you are equipped with the right tools and products such as this twin baby furniture.
Wider than a regular rocker, this double rocker allows you to sit comfortably and even relax while you are with two of your little ones. This means that you can easily go breastfeed your babies, rock them to sleep or, when they get older, just cuddle and spend time with them. It is definitely the perfect place to curl up with your children as you read stories and prepare to get them into bed.
What made us fall in love with this product is that it is made of such sturdy and durable construction that we were pretty confident it could manage the weight of its passengers, even as the children grow bigger. It has solid wood rocker feet so we know it will last quite a long time. As for the chair itself, it is made from 100% polyester fabric and comes in a two-toned welting to give it a modern and upscale look. If you have a house with a contemporary design (and even if you do not, actually) this furniture is the perfect piece to add into it. The rocker chair is also plush and is very comfortable to sit on, with its padded seats and back.
While we love nearly everything about this double rocker, we were not quite thrilled that it did not give a lot of "rock" especially when placed on carpeted surfaces (tiled surfaces are much better, though). It also tends to keep on slipping backward so you might have to move it every so often. It should also be noted that this chair provides just enough space to sit for when breastfeeding twin babies or when nursing an infant and having a toddler beside you. It will not be a good idea to have two adults sit on it together as it will be a very difficult situation.
This double rocker is certainly wonderful considering the price point but after weighing all the pros and cons, we will have to place this one at the bottom of the list.
Details of the Baby Relax Double Rocker

Weight

83 pounds

Assembled Dimensions

55.75 x 35 x 17.25 inches

Colors

Beige and Dark Taupe
Conclusion
Who knew shopping for twins can be this exhausting? Well, it certainly is twice the effort than when you go looking for newborn must haves for just a single baby. Then again, parents will do anything for their babies, right?
If you are on a budget (and, really, even if you are not), try to pick what you think are the most essential items that you and your twins will need and will use for many years. It can be very tempting to purchase everything but doing so will often just end up throwing the items in the trash. That would be such a waste!​