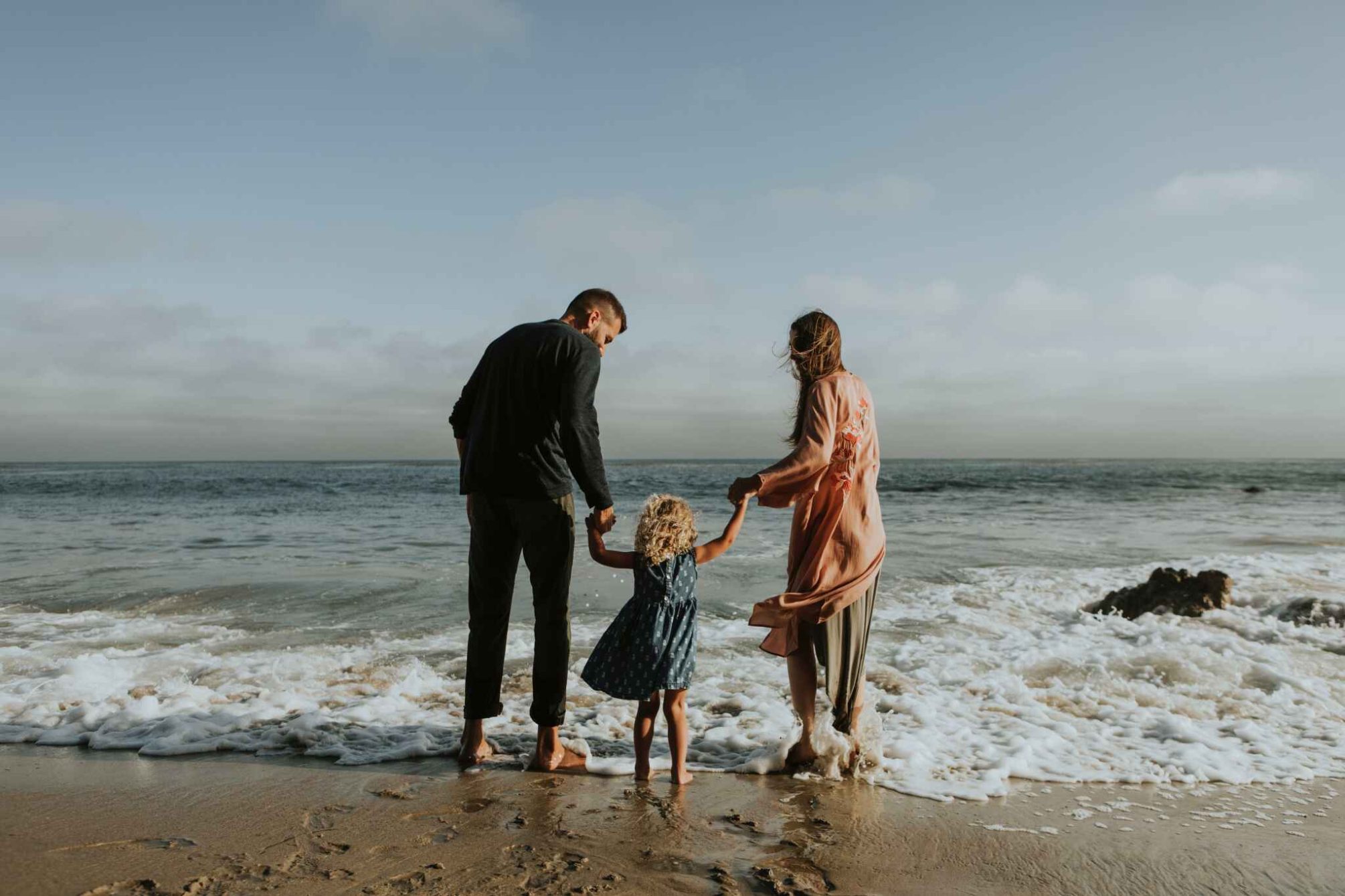 Top 5 Best Mobile 4G Internet Hotspots & Roaming SIM Cards For Your Family Vacation

Summer travel season is fast approaching and it's time to start planning for your next family vacation. Nowadays, a mobile internet connection is an essential part of the travel experience whether it be for navigation, recommendations, or last minute hotel booking.
How Do International 4G Hotspots & SIM Cards Work
If you're interested in how these devices work, read on for quick summary. Otherwise feel free to skip to the next section.
The companies that provide 4G international mobile hotspots and SIM Cards deals with 4G wireless carriers around the world. This allows them to let you transition from one carrier's network to another without having to sign up to each carrier's plans or buy a local SIM card. They buy in bulk and so can negotiate a good flat rate fee they pay and so they can turn around and sell data package to you at a flat rate.
If you travel to a country without a roaming plan and start using your internet… BEWARE! The rates that are charged by these international cell companies back to your home carrier are usually highway robbery rates like $0.6 / MB. That'll sent you back $60 to watch a typical 100 MB youtube video!
Due to high competition in the mobile internet hotspot, prices have become so affordable that quite often it's more economical to continue using your mobile internet hotspot than to buy a local SIM card for data. Great! now you don't need to worry about finding a local cellphone provider and comparing prices in a foreign language!
Why mobile internet hotspot can save your phone's battery?
The reason to choose mobile internet hotspots over using your phones roaming plan is price. Most mobile phone plans do come with some sort of roaming option. Usually though, these roaming options are severely limited in bandwidth, or ridiculously high in price, and may not allow tethering or sharing your connection with other family members or devices.
The benefits of using a mobile internet hotspot device is most of all, price. You can get affordable devices with plans of around $10/day for unlimited data or $10/GB. What you may not have thought of though, is that your phone's battery will also last longer (this could be a lifesaver while you're traveling!). This is because cellular data drains batteries faster, and since there's no such thing as a free lunch, using tethering to share your cellular data with your family will drain your battery even more!
If you choose a mobile internet sim card instead of a mobile internet hotspot, it might be worthwhile to invest in a 4G modem to go along with your SIM card, so as to avoid the aforementioned battery drain problem of just sticking the roaming sim card into your phone.
Finally, your cell phone carrier's roaming agreement may not be with every cell service provider in every country. When you get to a spot where the cell carrier's roaming partner may not have good coverage, your phone will have to work harder to establish internet link and therefore drain your battery. Mobile Internet Hotspot and SIM Card providers generally negotiate with many providers in different countries and ensure a much better and wider coverage. Therefore your phone can just keep using the energy sipping WIFI connection to surf the net.
Top 5 Best 4G Roaming Hotspot and SIM Cards for your Family Vacation
Here at ParentsNeed, we've done the hard work of researching the best available 4G WIFI Roaming Hotspots and World Roaming Sim Cards and have narrowed them down to save you time. We've also put these devices to real world testing to give you a real user's perspective rather than a fancy promo video. So without further ado, here's our list of the Top 5 Best 4G Roaming Hotspot and SIM Cards for your Family Vacation.
Quick Comparison Table
Brand

Good

Bad

​purchase price:


$149 + $10 sh​

inc. 1 GB free​

plan price from $9/d or $9/GB


​

rent price:


$9.95/d + 2 way shipping


includes data


​Throttling

speed may be reduced. Exact data volume unspecified. Does not apply to pay per GB plans.


purchase price:

$129 + $10 sh

inc. 3 day pass​

plan price:

from $7.95/d ​

​

rent price:


$8.95/d + 1 way return shipping


​Throttling

256kb/s

>500MB/day (std)​

>1GB/day (prem)


$49 SIM buy

$99 Hotspot buy

unthrottled


Expensive data! from $21/GB to $38/GB


purchase price:

$149.99


rental price:


$7.99/day (std)

$9.99/d (prem)

(5 day min rental)


​

​Throttling

256kb/s

>500MB/day (std)

>1GB/day (prem)


purchase price:

$99.99up

global data plan:

$187/12GB (1 year)

$25/1GB​ (30 days)

cheaper time limited plans or country specific plans available.​

No Rental option
Skyroam
Skyroam has over five hundred retail locations and over 150 drop off points worldwide. This eases convenience for travelers as they can order and pickup their rental device and drop it off right at any number of airport locations to save the shipping fee.

The Solis device doubles as a 6000mAh powerbank which can recharge your phone or usb powered internet device while you use the internet. While not used as a powerbank, the Solis can last up to 16 hours on a single charge and can provide internet connection to up to 5 devices simultaneously.
How much does SkyRoam cost if you buy it?
If you want to buy the Solis mobile internet hotspot, it's $149.99 + shipping (which is calculated at checkout depending on your location). This price also includes 1 Free Day Pass. Thereafter, you purchase additional day passes at $9/day.
There is also a monthly plan at $99/month. This plan is however also subject to "Fair Use Policy" whereby your bandwidth is throttled after 1GB/day.
In addition, there is a Go Data (pay per GB) plan at $9/GB. In order to use this plan, you have to pay $9/month. The $9/month includes 1GB. Thereafter you pay for addition blocks of 1GB at $9/GB.
Finally, there is a special bundle price of $199 for the device as well as a 1 year Subscription of the Go Data plan. This will provide you with 1GB free data per month, and you pay $9 for every additional 1GB of data usage every month.

How much does SkyRoam cost if you rent it?
If you choose to RENT the Solis, it'll cost you $9.95/day + 2 way return shipping (again this is calculated at checkout). Your package will arrive with a pre addressed shipping label and when you're done, you put the device back into the box it came in, stick the return label on the box in order to send it back.
Coverage:
Fair Use Policy:
On unlimited plans, they say they may reduce the speed of your internet connection after a certain amount of bandwidth has been used. Speed will reset on next day. Does not apply on Go Data plans.

Exclusive Discount:
10% discount on your order by using the discount code: PARENTSNEED​
TEP Wireless

TEP Wireless has a reputation for quality and reliability . Their portable "Teppy" mobile internet WIFI hotspot can last up to 6 hours on a single charge and can connect up to 5 devices simultaneously.
The Teppy comes in a nice travel pouch with a universal plug charger which will plug into a wall socket anywhere in the world. It also functions as a universal adapter that lets you plug any electronic device into it and thus saves you from having to carry an additional universal plug adapter.
​How much does it cost to BUY a Teppy?
Frequent travelers can buy the Teppy for $129 + shipping (calculated at checkout). This comes with 3 day passes. To buy additional day passes will cost you $7.95 per day, or $99 per month for unlimited 4G internet.

How much does it cost to Rent a Teppy?

You can RENT a Teppy for $8.95/day at 3G speeds which includes the device and unlimited Internet access. For 4G premium service, you'll have to pay an additional $1.95/day. Shipping to you is free, and you pay to ship the device back to either Durham NC, in the US or Enfield, in the UK.

Add on services:
1) Kitestring. This is an SMS based emergency service that sends you a regular sms, according to a schedule you set. If you don't reply to the text, the Kitestring service sends your emergency contacts an alert message.
2) TEP Wireless offers a free Concierge service that connects you with locals via a TEP+ App. You can ask for recommendations for site seeing, restaurants, and accommodations. This service is available from 9am to 8pm local time every day.
3) Built-in VOIP phone and SMS services via app. You can make international calls via their app, from $0.01/minute. You can also send SMSes via the app at very affordable prices.

4) In partner with American Airlines, Lufthansa, Ethiad and Aer Lingus, Teppy Wireless users will get free in-flight WIFI if the service is available on the aircraft type.

Coverage:
Fair Use Policy:
For users that purchase the "Teppy" and for those that rent the "Teppy" with the 4G upgrade (+$1.95/day), you get 1GB of high-speed data per day. After 1GB, your bandwidth speed is reduced to 256kb/s. Your speed will return to normal the next day.
For 3G plan users, ie those that rent the "Teppy" at $8.95 per day, you only get 500MB of high-speed data per day before your bandwidth slows to 256kb/s.
KeepGo
KeepGo offers a worldwide roaming sim as well as a WIFI mobile hotspot device. The WIFI mobile hotspot device works seamlessly. You just turn it on and if you're in a country with coverage, your hotspot is ready to go. The worldwide roaming sim can be used in your own unlocked mobile device such as phone, or tablet. If you have your own portable WIFI hotspot device that's unlocked, this SIM card will work in it too.
KeepGo sells data in pre-paid bundles and bandwidth is unthrottled and usable for up to a year after purchase. Customer service is available 24/7 via chat or phone.
​How much does it cost to buy the KeeoGo?

KeepGo SIM Cards cost $49 (1 GB data included + free shipping to 38 countries)
KeepGo WiFi Hotspots cost $99 (1 GB data included + free shipping to 38 countries).
You can purchase Data Bundles at the following rates: $19/500MB, $35/1GB, $85/3GB, $119/5GB, $219/10GB.
KeepGo does not offer device rental plans or unlimited plans.
Coverage:
100+ countries.
Fair Use Policy:

There is no speed throttling as you pay for the data that you use.
Exclusive Discounts:
Click on this link for a 10% off your purchase with KeepGo. No promo code needed.
Roaming Man

Roaming Man provides a 4G WiFi mobile hotspot that works in over 130 countries. Their device can connect to 5 devices simultaneously and lasts 12 hours on a single charge.
How much does it cost to BUY the Roaming Man?
Buying the device cost $149.99 + shipping.

You can activate their standard plan $7.99 / day or premium plan $9.99 per day as required. There is no minimum.​
How much does it cost to RENT the Roaming Man?
Their basic rental service starts at $7.99/day in North America, Asia, and Europe.
All rentals require a minimum of 5 days rental period. You are also charged for shipping.

Coverage:
Fair Use Policy:

On the standard plan, your speed will be throttled from 4G speed to 2G/3G speed (or around 256kbs) after 500MB of usage.
On the premium plan, you get 1GB before your speed is throttled.
You will regain 4G speed the next day.

Best alternative plans:

Glocalme
Glocalme provides a purchase only option for their international mobile WIFI hotspot. They offer 3 different models and they range from $99.99 to $199.99.
They operate in over 100 countries. Their global data plan is the most flexible and but somewhat expensive. If your travel is restricted to a specific continent or a specific country, there may be discounted data packages for those particular countries.
The Glocalme U2/U2S (the hardware is the same for these 2 but the bundled data is different), which is similar shape and specification to the Roaming Man hotspot and the TEP Wireless hotspot. These support 4G LTE data speeds and can connect up to 5 devices simultaneously.
Their other model is the G3. Despite their confusing name, it actually supports 4G LTE data speeds and can connect to 5 devices simultaneously! This device also doubles as an unlocked WIFI hotspot with 2 additional sim card slots should you find a cheaper local data sim card during your travels. As an added bonus, it can also be used as a powerbank to charge your phone up to 3 times.
How much does a Glocalme mobile internet WIFI hotspot cost?
Currently they have 3 different models. At our last price check, the price ranges are $99.99 for the U2S model (with 1 GB global data included), $179.99 for their G3 model (with 1GB global data included) and the U2 model (with 12GB North American data included) for $199.99.
Data Plan: $25/GB (30 days Global Roaming), $187/12GB (365 days Global Roaming), additional cheaper country specific and shorter validity plans available.
Coverage:
100+ countries.
Fair Use Policy
Glocalme does not throttle their data as you purchase data packages with fixed amount of data with validities ranging from 30 days to 1 year.
Special Discount
Unfortunately, Glocalme does not currently offer any discounts at this time. We have tried to reach out to the company but they have not answered back. If you sign up with them, please add a note that you were referred by ParentsNeed.com and they may one day offer group discount rates for future data plans!

Travelers
found
this article by
searching
What is the best portable WiFi hotspot device for international travelers?
What is the best portable 4G wifi hotspot
Unlimited Worldwide 4G Wireless Plans for Traveling
Best data plans that work in every country

Best international wifi hotspot device for travel
What's the best Roaming SIM to use with huawei 4g lte wifi hotspot

Best mobile hotspot with unlimited data plans
Best way to get Internet anywhere in the world?