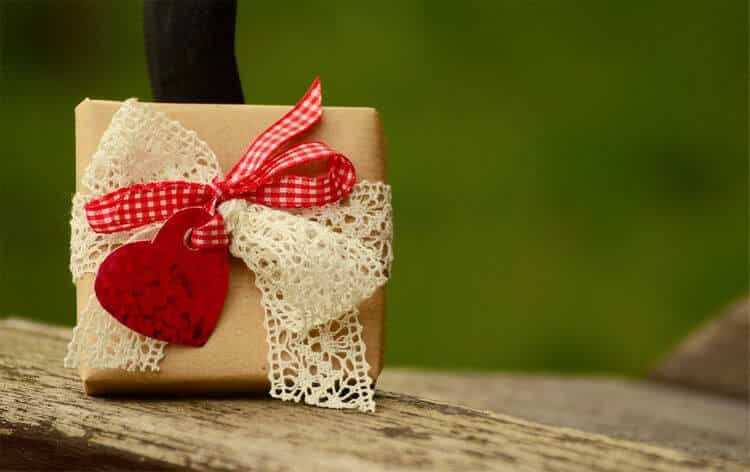 Top 5 Best Birthday Gift Ideas for Her | 2021 Reviews
Who is the most important woman in your life? Is it your mom, your grandma, your aunt, your sister, your girlfriend, your wife or your girl best friend? No matter who she may be, choosing the right birthday gift for her can be a huge pain. As they say, men are from Mars and women are from Venus – and having men figure out what can make their women feel happy during their big day is like solving a thousand-piece puzzle.
So, how do you go about looking for birthday presents for the women in your life? Do you choose based on their personality or their likes? Or do you love to poke fun and give them something unique (and naughty) instead? Maybe you give them a piece of yourself instead by giving them thoughtful gifts?
Different types of women prefer different types of gifts. While it can be fun to organize and come up with fun birthday ideas (and parties) for the woman in your life, finding a creative and unique gift also works well. It is the thought that counts after all, correct?
If you are not quite sure how to proceed with the gift shopping, you might want to look at our list of the most recommended and most creative gifts for girlfriend, wife, sister, mom or grandmom. Are you ready to look into our list? We sure hop that you get to choose at least one of the items below and put a smile in their faces. Happy shopping and good luck!
Quick Comparison Table
| Essence of Luxury Spa Gift Basket | Bath Bomb Gift Set Kit | Scentiments Candle Scented Fragrance | MyGift Jewelry Organizer | Complete Tillandsia Gift Set |
| --- | --- | --- | --- | --- |
| | | | | |
| | | | | |
| $$$ | $$$ | $$$ | $$$ | $$$ |
| 3.2 pounds | 1.2 pounds | 1.1 pounds | 1.9 pounds | --- |
| --- | 6 x 4.5 x 2 in | 0.4 x 3.1 x 5.1 in | 12 x 4.2 x 16 in | 6 x 6 x 6 in |
| | | | | |
Essence of Luxury Spa Gift Basket
You know that moms really want to get for their birthday? A few minutes of uninterrupted "me" time without the kids or the husband or the entire house to think about. And, what better way to spend that special day than by enjoying a luxurious spa at home, do-it-yourself style?
This is the reason why we here at ParentsNeed HQ highly recommend giving this spa-experience-in-a-basket as a birthday gift! The package already includes all the essentials that one needs to have a luxurious and relaxing day: bath salts, a body scrub, a bubble bath, a body lotion, a shower gel and a sponge. Sounds very enticing, right? Of course, do not forget to prepare the bath tub and to keep the kids out (perhaps you can drive them to the nearby park so mom can have her hour, or two, of quality "me" time).
Another reason why we love this particular spa gift set is the ingredient used in it. The entire pack is made from pure pear extract that helps revitalize one's skin. Because pears are naturally full of fiber, it is able to help maintain the collagen in the skin, which is responsible for making it look smooth. Additionally, pears come with Vitamin C that helps fight free radicals so you stay young and look fresh all day, every day!
Now, we might not give much thought about the packaging of our gifts but, on special occasions such as her birthday, that might be an exception. While you only have to order this spa gift set online, you can be assured that it is very presentable when it is delivered to the recipient. It comes with premium presentation, making your receiver feel very special. It looks very luxurious as well, even with the rather inexpensive price tag that it comes in.
After weighing all the pros and cons of this product, we believe that this should be placed at the very top of our list.
Details of Essence of Luxury Spa Gift Basket

Includes

Bath Salts, Body Scrub, Bubble Bath, Body Lotion, Shower Gel, Sponge

Weight

3.2 pounds
Bath Bomb Gift Set Kit
Or if the special woman in your life is too lazy to have that spa-like experience while bathing at home but still enjoy a good, long soak nevertheless, this is the next best thing that you can give as a birthday gift for her.
A word of warning though: bath bombs are highly addictive, which is also the reason why we here at ParentsNeed HQ are recommending this as a birthday gift for the woman of your life. Why do we love this product? For one, it is made of toxin free and vegan ingredients making it the perfect gift for someone who has very sensitive skin. It is essentially a pack of moisturizing essential oil bath bombs so if you are worried that this will make your skin dry and flaky, it will not. In fact, it will make it super smooth and lush every time you get out of the bath.
The bath bombs included in this set is made up of six essential oil blends: yoga sunrise, garden of the gods, sinus congestion relief, pink energizing grapefruit, vanilla surprise and stressed moms. Yep, that last one definitely caught our attention. They are perfect not just for the new moms but also for the long-time moms who just want to enjoy a good, long soak in the bathtub.
What makes these bath bombs even more fun to use? Simply pop out one of them into the bathtub and you can watch it explode into a ball of fragrant fizz. How's that for making your bathtime fun and entertaining? Obviously, they are not just for the moms and adults but they are also great for use around kids. The ingredients are 100% natural and organic so you do not have to worry about any side effects.
Some users did complain about the scent in these bath bombs being too light although we think that it is just about right. We will have to place this at the second spot in our list.
Details of Bath Bomb Gift Set Kit

Dimensions

6 x 4.5 x 2 inches

Weight

1.2 pounds
Scentiments Candle Scented Fragrance
A lot of women love scents and fragrances but if you cannot afford to get their favorite designer perfumes just yet, these candles are the next best thing that you can give them. Now, you do not have to go looking far and wide just to find that perfect birthday gift for your girlfriend or wife because the answer is here.
Why would the moms here at ParentsNeed HQ enjoy receiving these scented candles? The scents are obviously among the huge reasons why we love this product. It all comes with all sorts of wonderful smells: linen, cinnamon, cool cotton, lavender and vanilla. You can choose to get one or all of these varieties so they have something to choose from. Surely, they will have a scent that is guaranteed to suit their mood and preferences.
Another huge plus about getting this product as a gift for her is that it comes with labels that make the item feel personalized and customized. It is not just a birthday gift for your wife, after all, as it can be also given as a gift to your mom, grandma, aunt, friend, girlfriend, sister, family or whoever you think will enjoy having these scented candles at home. One can also choose a label that will suit the occasion: birthday, anniversary, thank you and so on. It can be used as a get well soon gift, a housewarming gift or even a wedding day gift.
The only main gripe we have about this product is that its scent is not as strong as we had expected it to be. One scented candle alone cannot fill up an entire room so you will have to purchase several more to make sure that you can truly smell the scent of lavender no matter which corner in the room you are. Nevertheless, we do love the scent that it comes and it will surely make anyone feel relaxed and energized just by smelling it.
We love the product itself as well as the option to personalize it, without us having to put in even more effort so we are placing it at the middle of our list.
Details of Scentiments Candle Scented Fragrance

Dimensions

0.4 x 3.1 x 5.1 inches

Weight

1.1 pounds
MyGift Jewelry Organizer
Is your wife, girlfriend, mom or sister a huge fan of jewelries? It does not matter if they prefer the expensive and fancy kind or the cheaper but cute versions because these accessories still make them feel and look good all the same. If you cannot think of any other birthday gift for her and realize that their vanity and bathrooms are a mess because of all their things, this simple jewelry organizer is definitely a good idea.
This product is not really fancy but it does its purpose. The black finish that this jewelry organizer comes in makes it look very elegant and helps it blend it with just about any theme that a room or an entire house might have. We also like that it can hold a lot of jewelries, including earrings, bracelets and necklaces, because of the way that it is designed. It has three vertical poles at different heights, which supports a ball-capped crossbar, so it is very easy for them to see all of their accessories all at once, even the once that are placed at the back. The pole is attached to a tray at the bottom where one can place smaller jewelry and accessories such as earrings, rings or even watches. This all-in-one display certainly helps clean up all the clutter that is their jewelry and accessories and keep everything in one place.
Is there anything that is not to like about this product? Well, this organizer comes cheap so you cannot really expect much out of it. In fact, some customers have complained about it not being too tight enough in the base area. Some even arrived bent – perhaps because the material is not really the best available. Still, it does what it is intended to do and it still makes a great basic gift.
If you cannot think of any other gift to give or would like to have an add-on gift without having to spend an arm and a leg, this is the one you should get. But we will have to put this at the fourth spot.
Details of MyGift Jewelry Organizer

Dimensions

12 x 4.2 x 16 inches

Weight

1.9 pounds
Complete Tillandsia Gift Set
If your mom, wife or girlfriend is fond of plants or is planning to start developing their green thumb, this custom terrarium design kit is the best personalized gift idea that you can give them. The kit comes with everything that is shown in the picture: Tillandsia Ionantha Air Plants, green sand, white flowers, pink, purple and lime green moss, and, of course, a glass terrarium container.
Unlike most of the other gift ideas for her that we have included in this list, this plant gift set is something that they get to see every day and for a long time (as long as they good care of it, that is). Giving plants does not mean that you are putting them under pressure, especially when you give this particular set. The air plants included in this terrarium only needs watering once a week, proper air circulation and indirect light. They can be placed by the window where they can get filtered sunlight or they can be placed under artificial light, too. It does not require a lot of maintenance so even if your receiver is a busy woman, you can be sure that this gift will thrive under their care.
Aside from this being the chance to prove how well they can take care of another living thing, gifting this cute terrarium also means that you are giving them a cute décor accent that they can place by their work desk at home or in the office or in whatever room that needs some decorating. It definitely makes a great center piece and is also a great conversation starter.
And the best thing about it is that it can be given as a gift not just on her birthday but also for other occasions such as your wedding anniversary or a special holiday like Christmas or Valentines. It still does not have a lot of good reviews in Amazon though so we cannot say for sure what other people think about it thus we will have to put it in the bottom of our list.
Details of Complete Tillandsia Gift Set

Dimensions

6 x 6 x 6 inches

Weight

N/A
Now, remember that what we have listed here are very basic gifts that you might want to consider giving to the woman of your life only if you can absolutely come up with nothing or if you are a little short on budget. They also make great add-on gifts in addition to something that are more expensive.
Then again, is it really the price tag that counts? Make sure to keep the woman of your life happy, not just on her birthday but every single day of her life. Make her feel special and she should not have to look any further. It's the thought that counts, after all.