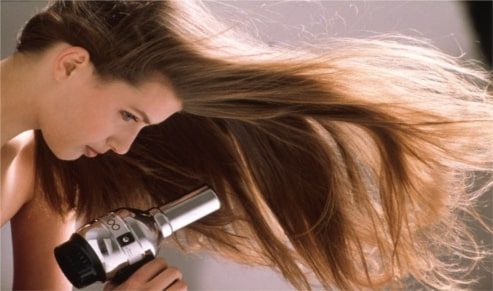 Top 5 Best Hair Dryers | 2020 Reviews
Do you have frizzy hair that you always need to tame whenever you go out just to look normal? Or your curly hair is damaged, but you are in a hurry that you need to blow dry your hair not knowing if it will be able to handle it? We know that going to the salon may help you fix this and you will definitely get a stylist armed with a professional blow dryer to use, but what happens when you are unable to go to the salon? Relax ladies, we've got you covered. We definitely know that the mane taming struggle is real.
Getting a blow dryer is a sure way to manage your tresses, but we will arm you with the details to warm you up on your impending blow dryer search. Ever wonder why some people who from being a frizzy haired girl you just hung out with transform into diva with sleek, and soft straight hair. We couldn't believe it either, maybe you can just mentally take note of what is it your current blow dryer is missing and start figuring out what hair dryer should I buy?
How to pick the best hair blow dryer? Let us count the ways.
Is it compatible with your hair type? This is the first thing you have to consider. Whether you have frizzy, dry, coarse or fine hair, your blow dryer should fit your needs by not further damaging your hair.
Does it have settings to choose from? Since there is a possibility that you are not the only person who is going to use your blow dryer, it would be good to note that there should be speed and temperature settings, so your blow dryer could adapt to everyone's needs.
After much deliberation here are our top rater hair dryers based on power or wattage, features, hair type, and how it stands out from the rest.​
Quick Comparison Table
| Parlux Advance Light Ionic and Ceramic Hair Dryer | Elchim Classic 2001 Dryer | Harry Josh Pro Tools 2000 Pro Dryer | BIO IONIC 10x Ultralight Speed Dryer | Moroccanoil MO2000 Ceramic Hair Dryer |
| --- | --- | --- | --- | --- |
| | | | | |
| | | | | |
| $$$ | $$$ | $$$ | $$$ | $$$ |
| 380 grams | 2 pounds | over a pound | under 1 pound | 2.4 pounds |
| 2200 watts | 1875 watts | 1875 watts | 1800 watts | 1800 watts |
| | | | | |
Parlux Advance Light Ionic and Ceramic Hair Dryer
This light and powerful hair tool with a hair dryer wattage of 2200 reduces drying hair time by leaps and bounds. .Its front body has an anti-heat casing to prevent the blowdryer from heating up and makes sure it is comfortable to hold. If you are a hairdresser and you want to use this often, this is a great feature to have. You no longer have the need to use gloves or wrap it up with a towel while in use.
Aside from that, it has an easy to grip ergonomically designed handle which would make the drying experience much more pleasant. This fantastic tool features the newest K-Advance motor which provides more power and higher level of efficiency. This makes sure that people, hairdressers or not, would no longer have to worry about higher electrical bills or harming the environment while using it. And all of that is because this handy tool consumes less energy, and could therefore lessen your carbon footprint.
It also features an Ionic and Ceramic technology that ensures healthier and static free hair. The ceramic material results in even distribution of heat across your hair and is definitely the best blow dryer for damaged hair. You will no longer have to worry about getting your hair done especially if it's damaged or treated as you could easily choose the control that would fit your hair needs.
In addition to its awesome features, the Parlux Advance Light also has a built in silencer reducing noise while blow drying. No more complaints from your clients who are unable to communicate with you during the process. If you are used to the type of switch settings on typical blow dryers which are a bit stiff or difficult to manipulate with one hand, Parlux solved this problem. Their range are now equipped with 'soft touch' switches to give you more comfort and ease. Plus the fact that they come in a plethora of colors is something we also adore and are pretty sure you will love!
Details of the Parlux Advance Light Ionic and Ceramic Hair Dryer

Weight

380 grams

Wattage

2200 watts

Hair Type

All types but best for hair prone to heat damage, also for coarse, thick and frizzy hair

Features

Lightweight ergonomic design, 2 speeds and Cold shot button

Heat Settings

Yes
Elchim Classic 2001 Dryer
Whether you are a salon professional looking for a fantastic tool that would function the way that you do, or a busy woman with a lot of things to attend to other than drying your hair, this tool is going to be immensely beneficial for you. With an 1875 hair dryer wattage, this one's guaranteed to be one fast drying hair dryer. We are pretty sure even the men will agree that you need this in your life, if only it would make your prep to going out a little bit faster.
You will be able to dry your out-of-shower hair in no time with the Elchim Dryer, as it boasts of Italian engineering which is a market leader for durable, long lasting, and well balanced product. Moreover, with the Elchim Classic 2001 Dryer Ionic technology, it allows the hair cuticle to trap in moisture, eliminating the frizz. Say good bye to dull lifeless hair! Needless to say, aside from drying your hair, it also keeps it healthy and with volume, it even eliminates your hair's static electricity.
Furthermore, it's armed with two speeds and five temperatures for different hair types. We have to admit that using a hair dryer could be quite fearsome for those who have dry damaged hair, because there is the thought of further damaging it beyond repair. With Elchim, you will no longer have to worry about that, just plug it in and start making a miracle. Just be mindful of the temperature setting and do a test on your hair before you proceed to make sure that it is just the right temperature your hair can handle.
When one think of blow dryers, you frequently remember the hassle the sounds bring, we know it could be a little loud, or to the point that you might not be able to carry a decent conversation while it is on. The Elchim has a low noise level, which will still enable you to direct your son while blow drying you hair and actually hear muffled reply.
One thing to note of is that, it has a small nozzle and it would be a problem for some who doesn't like to work with smaller sections of hair.​
Details of the Elchim Classic 2001 Dryer

Weight

2 pounds

Wattage

1875 watts

Hair Type

All types. Best for dry damaged hair, course, thick and frizzy hair

Features

7 switch combinations for speed and heat settings. Cold shot button

Heat Settings

Yes
Harry Josh Pro Tools 2000 Pro Dryer
Most hair dryers in the market are heavy and bulky; it is an issue for frequent users, because they will eventually feel lazy using it. What we need right now is something lightweight, accessible and probably compact, which you could bring wherever you travel to do away with the long and fussy air drying of your hair. 'Lo and behold, this amazing lightweight patented ergonomic tool with its travel friendly size promises a silky-smooth hair due to its Ion functionality. And it can really deliver! It has an 8 heat, speed and ion settings, which are all very useful in determining which temperature, would best suit your type of hair, lessening the instance of damaging your hair.
We have all experienced it, whatever the temperature setting of your blow dryer, you just can't seem to use it every day if your hair is treated, dry, or damaged. Where is the fun in that? If your hair is dry and damaged from travelling, the Harry Josh Pro Tools 2000 Pro Dryer is just right for you. With the Harry Josh, that is just a thing of the past, because no matter what hair type you have, it would be a pleasure to blow dry. This is all because the generated negative ions smoothens our hair and locks in moisture making it the best hair dryer to prevent fizz.
Lastly, it has a cooling button which is pretty handy when you are styling your hair. It could be a little painful to twist or bob your freshly blow dried hair because of the hit, but with just a push of a button this dryer releases a blast of air that cools your mane. This will enable you to properly handle your hair while blow drying.
However, this button is found on the dryer handle, in essence, there is a possibility that you might press it accidentally and release the cool hair when you are still in the process of drying your hair.
Details of the Harry Josh Pro Tools 2000 Pro Dryer

Weight

Light weight patented ergonomic design, over a pound

Wattage

1875 watts

Hair Type

All types. Best for dry damaged hair, course, thick and frizzy hair.

Features

8 heat, speed and ion settings. Cold shot button.

Heat Settings

Yes
BIO IONIC 10x Ultralight Speed Dryer
The Bio Ionic 10x Ultralight Speed Dryer is our 4th best hairdryer. The lightest blow dryer weighing under a pound but boasts a patented EcoDrive motor that gets your hair done in less than 10 minutes. 10 minutes! This is why the Bio Ionic Ultralight is considered "The Flash", amongst the blow dryers. There are surely a lot of things we can with extra minutes saved from blow drying, like feed the cat, wrestle with the kids a bit and what not. We were quite intrigued on how natural volcanic rock minerals are infused into this tool that enables it to emit negative ions which makes sure moisture is locked into your hair. No more worries with damage through frequent use. The Bio Ionic 10x Ultralight Speed Dryer includes a cool shot button, which keeps your hair at the right temperature while styling. No need to use gloves while blow drying as it has adjustable settings for heat and speed. You are definitely in control.
If you are one of those who have very thick unruly hair, that for some reason is always frizzy even when properly conditioned. Let this tool do its magic! When you are in a hurry and just fresh out of the shower, you could use this on your wet hair and proceed in styling. Not only that, even when your hair is dry, you have the option to refresh it by using the cool shot button feature.
Still unsure if you want to purchase, this blow dryer? It comes with a 10 year motor warranty, which we're pretty sure is a guarantee of its durability. It also uses 75% less energy than other dryers, and totally eco-friendly because it has Zero EMF, Zero Ozone & Zero carbon micro-particle emissions.
Despite all of this, it is a bit expensive for the average Jane to purchase, and could be a little too hot most times depending on the usage because it has a really good motor capacity.
Details of the BIO IONIC 10x Ultralight Speed Dryer

Weight

Weighs under 1lb.

Wattage

1800W

Hair Type

All types. Best for dry damaged hair, course, thick and frizzy hair

Features

3 speed and Cool shot button

Heat Settings

Yes
Moroccanoil MO2000 Professional Series Tourmaline Ceramic Hair Dryer
The Moroccanoil MO2000 is a blow dryer that features the tourmaline ceramic technology that dries your hair gentler and more evenly. This technology prevents damaging of hair from harmful heat levels and dries hair 70 percent faster. The Moroccanoil MO 2000 produces less frizzed hair and more shine which is probably one of the best salon quality hair dryer.
Once you get this little tool you could test out the heat level and speed as it has different point of control; upper and lower switches. There are basically three speeds, low, medium and high fan and heat levels ranging from low to high as well. If you have coarse thick hair and typically takes a lot of time to tame them and normal dryers would just literally take their shine then this tool is perfect for you. Very easy to manipulate and we're pretty sure you will not be able to burn your hair with this one as it comes with a cool shot button.
The cool shot button could be easily seen as this is the orange button which is labeled accordingly. Just make sure that you press it again if you want to turn off the cool shot feature. Similar to the rest of our blow dryers this is also lightweight; you can make use of round brushes in styling your hair appropriately. You have the option to buy the Moroccanoil round brush to go along with this product.
We're positive that looking polished will be very easy with the Moroccanoil MO2000, it is compact, could easily fit your bag when travelling and also has a 1200 hours motor capacity. The only reason why it is number 5 is because the location of the buttons is very accessible to your wandering fingers while holding it. This means that you might occasionally press them by accident.
Details of the Moroccanoil MO2000 Professional Series Tourmaline Ceramic Hair Dryer

Weight

2.4 pounds

Wattage

1800 watts

Hair Type

All types.

Features

Lightweight, ergonomic design, Two speed settings and Cool shot button.

Heat Settings

Yes
Conclusion
To wrap up the question, what is the best hair dryer? Whether you're looking for a salon quality hair dryer, it should basically be lightweight for comfortable and easy use. It should also be suited for your hair type, like using a tourmaline ceramic hair dryer for dry and damaged hair and should be within your budget. Additional features like the different speed and heat settings are also nice to consider but maybe not something you are absolutely keen on.