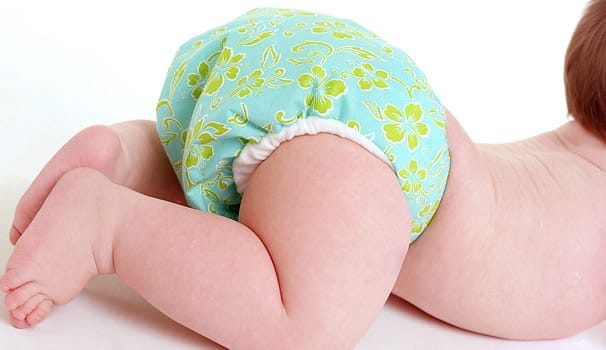 Top 5 Best Cloth Diapers | 2020 Reviews
Did you know that babies use more than 2,700 diapers during their first year of life? If it does not sound a lot for you, try computing that with the average cost of $0.20 per diaper – it means you spend more than $550 on those disposable items alone! Add that to other costs such as diaper pails and so on and the costs can skyrocket up to $800.
No wonder so many parents are already looking into the reusable option. Accordingly, it would only cost parents less than $600 a year to buy disposable diapers, covers and inserts as well as pay for the laundry detergent, electricity and water costs. If that means you get to say more, we will certainly be choosing the cloth diaper path, right?
Fortunately, it isn't such a pain to choose from the many types of cloth diapers currently available in the market. You can even be playful with your choices and go for a cloth diaper cover that has bold, fun prints that will definitely make your baby stand out among the crowd. Don't worry if it doesn't match with the rest of their clothes, that's what makes them so cute!
However, if you are very particular about your diaper covers and diaper brands, you can also include the type of material being used as a factor in choosing. Many parents just choose depending on the design and price but there are also those who would only want to buy brands that are made from organic materials. If you are ready to start using cloth diapers vs disposable ones, here are the best brands that we believe you should consider buying:
Quick Comparison Table
| BumGenius Freetime All-in-One Cloth Diaper | Rumparooz Cloth Pocket Diaper Snap | GroVia Shell Snap Closure Baby Diaper | EcoAble Baby Charcoal Bamboo Cloth Diaper | Fuzzibunz One Size Elite Cloth Diapers |
| --- | --- | --- | --- | --- |
| | | | | |
| | | | | |
| $$$ | $$$ | $$$ | $$$ | $$$ |
| 0.8 ounces | 7.8 ounces | 3.4 ounces | 4 ounces | 5.6 ounces |
| Recommend Wt. 6.6 to 35.3 lbs | 6 to 35 pounds | 8 to 30 pounds | 8 to 35 pounds | 7 to 35 pounds |
| | | | | |
BumGenius Freetime All-in-One Cloth Diaper
If there was only one cloth diaper brand that we can choose and stay loyal to, it would be these diapers from BumGenius. It's pretty clear to us that this brand isn't just our favorite here at ParentsNeed HQ, because it's everyone else's favorite, too.
Why do we love it? Mostly because it is super easy to clean up and also dries very quickly so you do not have to worry about dealing with a lot of mess whether you are staying at home or running errands with baby on the road.
But, really, that is just the beginning of it all. What else makes BumGenius the best baby diapers there is? Well, it does come with a leak proof outer cover that can stretch on all sides to make a comfortable fit around your baby's bum. Another great thing about these diapers is that you do not have to bother yourself taking off the BumGenius inserts and then placing a new one back in. The inserts are already semi-attached so no stuffing is required for the parent. We do love that it dries up very easily so you can wash and wear when you are on the go.
With the Bumgenius all in one diaper, you also do not have to buy yet another set of cloth diapers for when your baby grows. It comes with a patent pending adjustable snap system so you can adjust it as your baby grows. They are perfect for babies to use from birth until they are in potty training phase. It's pretty cool and economical, right?
You will have to remember though that their cloth diapers come with two sew-on inner flaps (which also explain why they are super absorbent), so don't be surprised why it looks bulkier than those of the other brands. Regardless, we think that they function quite well and that they deserve to be placed at the very top of our list.
Details of the BumGenius Freetime All-in-One Cloth Diaper

Weight

0.8 ounces

Colors

Black, Green, Pepper, Pink, Armadillo, Hummingbird, Jelly, Kiss, Mirror

Recommend Weight

6.6 to 35.3 pounds
Rumparooz Cloth Pocket Diaper Snap
Each cloth diaper brand available in the market often has its own strengths and weakness. What about the Rumparooz? It's in Kanga Care's patented inner dual gussets which helps provide additional protection from leakage and messes.
Another reason why we think this is one of the best cloth diaper covers around is that it comes with two 3-layer microfiber inserts: one is a small insert designed specifically for newborns while the other one is a larger size that can be used for larger babies or folder down for the smaller ones. When your baby grows, the small insert can also be used as a booster for added protection. Basically, you can configure the inserts in six different ways depending on the needs of your little one.
We also liked the fact that this is a pocket diaper which means that you simply have to put in the absorbent insert through a small opening at the end of the cover (like the pockets in your pants). This makes it more secure and less likely to move around unlike the AI2 design where you just lay the insert into the cover.
These reusable diapers also come with a lot of snaps making it easy to adjust them depending on how small or big your baby is. One diaper can be configured into four different sizes so you do not have to keep on buying new products as your baby grows. While this product tends to be on the bulkier side, we did love that it fits very well and stays comfortable even if your little one keeps on moving around.
Although having a pocket diaper is more inconvenient than the AI2 type (you can't reuse the cover once it is wet or soiled, obviously), both insert and cover can be thrown into the machine with ease so it is great for those with no time or space to line-dry their clothes. Because of that, we are placing this diaper brand at the second spot.
Details of the Rumparooz Cloth Pocket Diaper Snap

Weight

7.8 ounces

Colors

Tadpole, Aquarius, Bonnie, Castle, Clyde, Destiny, Fluff

Recommend Weight

6 to 35 pounds
GroVia Shell Snap Closure Baby Diaper
When looking for the best diapers for newborns that are also eco-friendly, this one from GroVia hits the spot right on. Everything about the product shows the company's conscious effort to remain friendly with the environment. From the organic cotton to the hemp to the TPU waterproofing laminate, GroVia makes sure that they are both friendly to the Earth and the baby using it.
There are many great things to take note of their cloth diapers particularly in terms of its fit and leakage protection as well as its comfort and ease of use. It absorbs just as well as other brands but because its Organic Cotton Soaker does not have any wicking layer, the moisture from the wetness remained on the surface. Still, we love that it has a very trim fit and remains so even if its wearer moves a lot. The elastic at both the leg area and the back of the waist is stretchy and adapts to the baby's movement. The shell (or the diaper cover) also comes with a mesh lining that adds breathability to the cover.
Another thing we like about their toddler diaper covers is that you can use a snap-in insert or liner or a biodegradable and disposable insert that you can just throw (minus the guilt) if you are on the road or in daycare. Then, you can just put in a fresh insert into the cover and you are good to go. It is nice to know that you do not have to choose between going green or prioritizing convenience especially when you are out of the house.
Unfortunately, you will have to purchase the covers and inserts separately and you also cannot throw in the covers into the dryer. Be sure to have some space around the house to line-dry them. After weighing all the pros and cons of this product, we believe that this one deserves to be placed at the third spot in our list.
Details of the GroVia Shell Snap Closure Baby Diaper

Weight

3.4 ounces

Colors

Adventure, Cloud, Lotus, Mandarin, White, Yellow, Astro, Ballot, Calico

Recommend Weight

8 to 30 pounds
EcoAble Baby Charcoal Bamboo Cloth Diaper
For parents who simply love the convenience of not having to remove and put in absorbent inserts into their newborn cloth diapers, the EcoAble Charcoal AIO Diaper is their best buddy. It pretty much works like their AI2 diaper except that the padding has been sewn right into the diaper so all you have to do is put it on and then remove it when it gets wet or soiled. However, if you want even more absorbency into the diaper, this one also comes with a pocket sleeve so you can put in more liners, perfect for use overnight.
What else do we love about these all in one cloth diapers? Like the Rumparooze, it also comes with double gussets which helps prevent any leaks or blow-outs. You certainly do not have to deal with the mess and clean up (and washing) is very easy, you probably do not have to touch the poop with your bare hands anymore.
Another great thing reason why these might be considered the best disposable diapers is that no matter how much you stuff (make sure your baby stays comfortable still), the elastic still remains strong. Perhaps the outer elastic will be stretched out a little bit but the inner elastic still holds strong so you do not have to worry about anything.
Perhaps the biggest disadvantage to using the EcoAble is that it does not dry very quickly, even if you run it through the dryer. It will probably take you up to three cycles before they go completely dry. This can be such an energy consumer so we suggest that you try to dry them out in the sun first before placing them inside the dryer.
Still, it works quite well in preventing leaks and blowouts plus the patterns are super hard to resist so it still makes it to our list of the best cloth diapers. We just have to place them at the fourth spot.
Details of the EcoAble Baby Charcoal Bamboo Cloth Diaper

Weight

4 ounces

Colors

Camo, Cloud, Dinosaur, Mermaid, Pirate, Rainbow

Recommend Weight

8 to 35 pounds
Fuzzibunz One Size Elite Cloth Diapers
If you are looking at the lifetime cost, Fuzzibunz is one of the most affordable among the brands in our list. It is among the most economical of all since you do not have to keep purchasing a new diaper as your baby grows – it grows with them and they can be used from birth even until they are potty training.
Why would be consider Fuzzibunz one of the best cloth diapers in the market? We love it for its comfort, trimness as well as its absorbency. For starters, it ranks right at the top in terms of its absorbing powers. You can put in both the small and large inserts together included in the package and not have to worry a lot about leaking through, compared to other brands.
Another great thing we love about this is that it is among the slimmest and trimmest of all brands in the market. When you wear it under clothing, it is only slightly thicker than a disposable diaper which makes it very convenient for little ones to move around.
The biggest issue we did have about this diaper is its sizing. While it claims to have one size and compatibility from birth until the toddler years, we are quite skeptical about it. There are no snaps that help adjust the rise of the diaper and the inner elastic can be a little hard to adjust especially when using it on very small infants. It is, however, very comfortable as it is lined with fleece (and it is the only material that touches your baby's skin). You can be assured that the lining will stay soft even if it goes through a lot of washing.
Another big issue is that it is the least eco-friendly of all the best diapers we have included here as it is entirely made of synthetic materials. If that is a huge issue to you then you might want to consider another brand. We will have to put this one at the bottom of our list.
Details of the Fuzzibunz One Size Elite Cloth Diapers

Weight

5.6 ounces

Colors

Apple Green, Buttercream, Cotton Candy, Kumquat, White, Choco Truffle, Crush Berry, Mac N Cheese, Puzzle, Tootie Frootie

Recommend Weight

7 to 35 pounds
Whew. Shopping for the best cloth diapering system can be a lot to take in so just take your time finding the right match for you and your baby. It is also important to take note that these diapers can be pocket diapers or AI2 (all-in-two) types: adding an insert to the former is just like putting in a handkerchief into your pants' pocket while the latter would require you to lay insert into a cover. While the latter is more convenient, the former is more secure knowing that the insert won't move around once placed in.
Hopefully our cloth diapers reviews above will help you make an informed decision!
You may also check out our detailed reviews of the Best Swim Diapers, Best Diaper Rash Cream, and Best Diaper Pails.