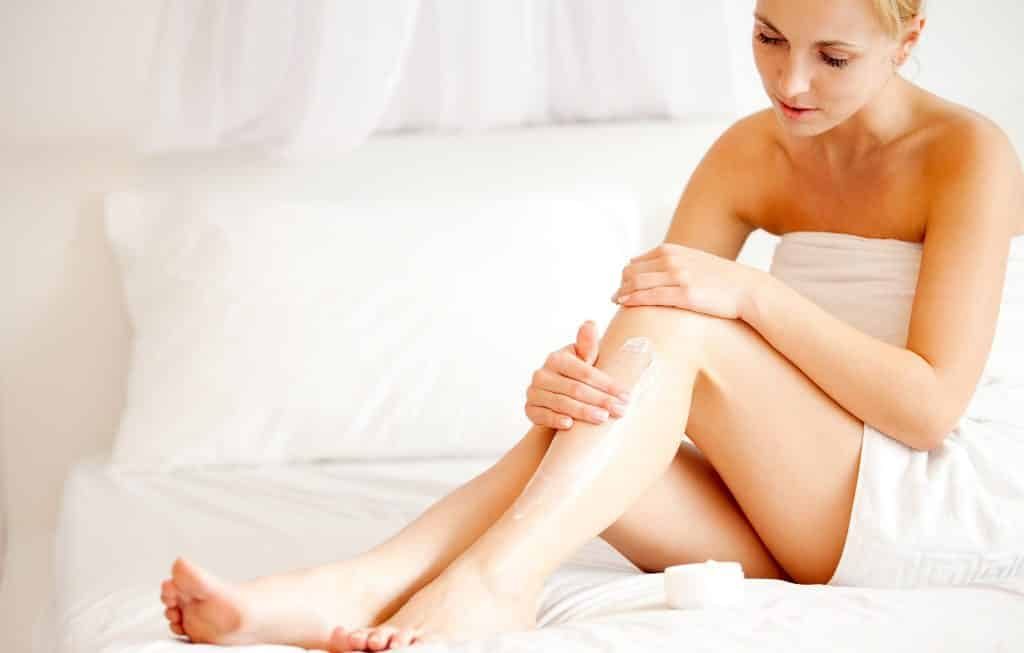 Top 5 Best Moisturizing Lotion for Moms | 2020 Reviews
Just because we became moms it doesn't mean that we should just forget about our own beauty care. No, we have to take care of ourselves too. Besides, it's not like we would stay to take care of our kids only, as moms, we also have to take care of our hubby or partner too. And in order to do that, we have to take care of ourselves as well. Keeping a wonderfully rejuvenated skin adds to a better comfort and definitely a better feeling we have towards ourselves. And one of the best ways of taking care of our beautiful selves is by just getting the perfect lotion & moisturizer.
We owe it to ourselves to treat our body right and getting the best body moisturizer is one of the greatest treats we can get. One of the greatest tricks in skin care is knowing when to use lotion and knowing when to use cream instead. We think that they are both serve the same function: moisturize. Right, but they fit a certain kind of weather in order for them to work best.
In warmer season, lotion works best. The lotion has higher water content compared to creams. And since it has higher water content, it is easier to spread evenly over your skin. This also allows your skin to have a better breather in the midst of a really hot weather. And since cream has higher oil content and does well in locking in moisture within your skin, it works best to be used in colder weather especially in winter.
And since we are looking for the best moisturizing lotion for moms like us, we, at ParentsNeed, took the liberty of making a lift of the 5 best body moisturizer.
Quick Comparison Table
| Aveeno Daily Moisturizing Lotion | CeraVe Moisturizing Lotion | Adamia Therapeutic Repair Lotion | Palmer's Cocoa Butter Formula with Vitamin E | Olay In-Shower Body Lotion |
| --- | --- | --- | --- | --- |
| | | | | |
| | | | | |
| $$$ | $$$ | $$$ | $$$ | $$$ |
| 1.3 pounds | 14.4 ounces | 1.4 pounds | 15.8 ounces | 1.2 pounds |
| 18 fl oz, 20 fl oz | 12 fluid ounces, 36 fluid ounces | 4 fluid ounces, 16 fluid ounces | 13.5 fluid ounces | 15.2 fluid ounces |
| | | | | |
Aveeno Daily Moisturizing Lotion For Dry Skin
On the top of our list is one of the most popular moisturizing lotion brands in the market. Aveeno is a leader in producing the best lotions and creams for sensitive and dry skin and that works perfectly for us moms too. With so many tasks and errands to fulfill, we end up with stressed looking skin and in order to fix that, we get to relax with a simple smoothening of a gentle moisturizing lotion.
If you have a particularly dry or sensitive skin, it is very difficult for you to want to try new body lotions on your skin, then don't worry about Aveeno. It uses colloidal oats in making its formula. Colloidal oatmeal serves as a skin protectant and effective moisturizer. It works well in locking in the moisture in your skin. It is also easily absorbed into the skin. It feels like a second skin because it isn't too thick when felt.
One of the reasons why we really love this a lot is because of the fact that it doesn't have any dyes, any fragrances just pure moisturizer. Even if it doesn't have any perfumes or scents, it doesn't smell bad either. It doesn't have that plasticky smell or a smell that makes you feel yucky and icky. Anyway, Aveeno is a great product that works wonders in moisturizing your dry skin. In fact, it is so effective that it helps in softening those tough stretch mark lines that we have in our skin.
We hate having stretch marks, especially those dark ones that make it so obvious against our own skin. Well, over time and over constant application of Aveeno top rated body lotion, you will see a significant lightening in your stretch marks. You will also happen to notice that it feels smoother on your skin than wearing other moisturizing lotions out there.
We love that it isn't greasy, non-comedogenic and definitely gentle on our skin and even your kids too. And for that reason, this is tops our list for the best moisturizing lotion for mommies.
Details of the Aveeno Daily Moisturizing Lotion For Dry Skin

Dimensions

9.2 x 3.8 x 2 inches

Weight

1.3 pounds

Sizes

18 fl oz, 20 fl oz

Active Ingredients

Colloidal oatmeal

Fragrance

N/A

Type

N/A
CeraVe Moisturizing Lotion
Yet another one of the best lotions for dry skin. It one of the most regarded moisturizing lotions because it is well known to renew and revitalize skin. It is made for the skin on the dryer side. It helps moisturize, restore and maintain a protective barrier on your skin. Most new moms who are lactating suffer from dry skin. This is because our bodies require a constant supply of fluid to sustain our babies and if you're not hydrated well enough, your body will look for other sources of water to supply your milk production and it can compromise your skin's healthy glowing skin. So in order to avoid that, drink plenty of water and help your skin lock-in the moisture on your skin.
It also doesn't contain any fragrances and it doesn't have those chemicals that happen to trigger allergic reactions and other skin irritations. It is developed by dermatologists with your greater skin health and care in mind. What we love about it actually is that it is very gentle on the skin. It is non-comedogenic and non-irritating, making it one of the best dry skin lotions not just for you but for the rest of your family too. It may be thick but once you spread it over the skin your skin immediately absorbs the lotion. It immediately leaves your skin looking wonderfully soft and gentle.
From extremely dry skin to really cracking depressed skin, you can easily find treatment in Cerave. You can even use it on your kids who suffer from eczema or just really dry skin. This is also the best lotion for dry itchy skin because it really penetrates your skin and seems to bring out the youthfulness in it. It helps keep your skin hydrated and really soft. It also helps support the skin's natural protective function enabling your skin to learn how to take care of itself, seriously! And we absolutely love it for that. And that is why this is our second favorite dry skin lotion.
Details of the CeraVe Moisturizing Lotion

Dimensions

8 x 4 x 2 inches

Weight

14.4 ounces

Sizes

12 fluid ounces, 36 fluid ounces

Active Ingredients

Glycerine, Ceramides, Hyaluronic acid

Fragrance

N/A

Type

Moisturizing Lotion, moisturizing cream
Adamia Therapeutic Repair Lotion with Macadamia Nut Oil and Promega-7
There is nothing better than knowing that getting back that youthful glow you used to have before is as simple as a pump from the best body moisturizer in the market. This is an award-winning body moisturizer as the best body lotion 2016 earning an award from the Women's Choice Award for Therapeutic Lotions. And it's really no wonder why it features a unique formula that targets the inner layers of your skin and straight to the source of your skin's natural oils. It penetrates deep inside in order to help restore your depleted oils under the skin.
It helps restore the skin's ability to regenerate and restore its natural elasticity and strength. It is therapeutic in a sense that it really helps your skin's healing process from minor wounds like abrasions and tears. It also helps in sunburns and skin dryness. It helps your skin's natural ability to revitalize your skin. It is proven to improve distressed skin and even has the ability to soothe the skin for a long period of time. It is also petrolatum-free, paraben-free, fragrance-free, gluten-free and totally hypoallergenic. That way, you won't have to keep suffering from your skin being overly sensitive to certain chemicals that trigger allergies. It also helps keep your skin beautifully managed as well despite it being quite delicate.
we know how bad it is when your skin takes a while to heal from a small cut, it gets dry and it has a higher possibility of scarring and that is one thing we want to avoid the most. And for that reason, we want to help you understand that applying the Adamia body moisturizing lotion for mommy is a great treat for easy scarring skin and slow healing skin as well. That is because of the help of its own blend of promega-7 including macadamia oil rich in omega-7 that really digs deep into your skin. And that is why this is all our award winning number three!
Details of the Adamia Therapeutic Repair Lotion with Macadamia Nut Oil and Promega-7

Dimensions

9 x 2.8 x 2.8 inches

Weight

1.4 pounds

Sizes

4 fluid ounces, 16 fluid ounces

Active Ingredients

Promega-7 blend, macadamia oil, aloe vera

Fragrance

N/A

Type

N/A
Palmer's Cocoa Butter Formula with Vitamin E
You will love spreading natural cocoa butter lotion on your skin. It really makes you feel so wonderfully refreshed somehow when you do. And that is why this is really the best cocoa butter lotion in our list. Cocoa butter is known to really smooth out your skin. And we really felt it. Although stretch marks cannot completely be removed unless you go for a surgery, you can lighten it and make it feel a bit smoother. With Palmer's Cocoa Butter lotion formula, you can do just that. It helps makes those bumpy stretched skin feel less lumpy. It also helps hydrate the stretched skin making it feel softer and even. Although it can't reduce stretch marks it can help reduce the discoloration on those heavily darkened stretch marks to a point.
Cocoa butter helps dig out the newer younger skin and revive the dried out ones. The reason why we love it so much is because it does so well in significantly reducing dark spots and scars as well. It doesn't work well in reducing keloids but it does well in evening out skin tones. So if you once had a heavy sunburn or overly tanned skin, you might want this body moisturizer to help you out. Over time, your skin will feel soft, smooth and even. So, you can use it to lighten dark knees and elbows, dark bikini areas and also dark spots on your face and around your skin.
You will also love that it is complete with coconut oil; you will never go wrong in it making our skin softer and more revitalized. It really tones the itchiness down and keeps the dryness of your skin away for the remainder of the day. It is a wonderful night treatment for your skin as well. Since this is a lotion or body cream, it makes the best of both worlds. It really kicks your skin's ability to retain its moisture and also keeps your skin well-nourished and for that, we chose this as our fourth best moisturizing lotion for moms.
Details of the Palmer's Cocoa Butter Formula with Vitamin E

Dimensions

7.2 x 3.9 x 2 inches

Weight

15.8 ounces

Sizes

13.5 fluid ounces

Active Ingredients

Cocoa extract, coconut oil, glycerine, Vitamin E

Fragrance

Natural cocoa smell

Type

N/A
Olay In-Shower Body Lotion
Olay is one of the most loved lotions and moisturizing body lotions. We love that it gives your skin a shining sultry look. It is the perfect lotion for all seasons because it works well under the heat and under the chill. There are times when lotions are too thick that it clogs your sweat glands and prevents you from sweating under the hot summer heat. This is light enough that it is easily absorbed by the skin and not prevent your pores from releasing a much-needed sweat. On the other hand, it works well under the chill because it keeps your skin hydrated. It prevents your skin from cracking up due to heavy cold weather and it keeps your skin firm and smooth throughout.
This is one of the best moisturizers for new moms too because, after months of your body adjusting nutrients for your baby inside, it often compromises the health of your skin. With so any hormones pumping through your body, losing nourishment and moisture on the skin is quite common. So don't worry about that, now that your baby is happily napping in your arms, you can simply settle with relaxing at home and help rebuild the hormonal changes your body experienced. So, let Olay help you in reviving those flaky dry skin and help keep lock the moisture inside your skin. You will notice an overall improvement within 5 days. You will feel hydrated and absolutely revitalized. Your skin feels smoother and there is also a significant reduction in the dry scaly skin.
This serves as a second skin that helps keep your skin hydrated through the day. Since this is an in-shower body lotion, you have to spread it after your usual cleansing routine in the shower. Just spread it on your damp skin and rinse and you are off with a great smile on your skin because you will be walking out of the shower with a softer skin. Just make sure that you pat your skin dry and not wipe it with your towel. And that is why this is our fifth best body lotion for dry skin. It also comes with a refreshingly wonderful smell to add to all that making your smell wonderful and for that, it is also one of the best body lotions for new moms.
Details of the Olay In-Shower Body Lotion

Dimensions

2.2 x 2.2 x 8.9 inches

Weight

1.2 pounds

Sizes

15.2 fluid ounces

Active Ingredients

shea butter, Glycerine, Petrolatum

Fragrance

Shea butter

Type

Shea Butter
Finding the right moisturizing lotion for moms is just as difficult as stuffing a camel through the eye of a needle. And finding the right one for you is just as tricky. But whether you are a new mom or a mom of five kids, we know exactly what you go through and dry skin is a definite common problem. That is why we have suggested the above items in order to help you in your endeavor in keeping your skin hydrated, moisturized and revitalized because that is what we deserve. And with that, happy shopping!