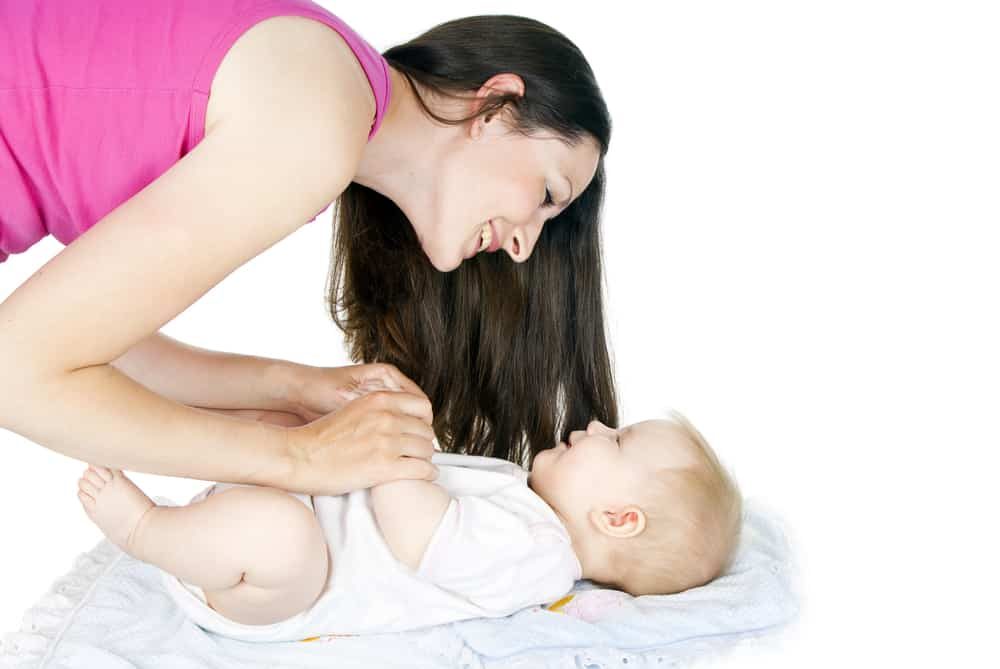 While researching about different development stages of baby – rolling, crying, moving, crawling and sitting, I came across a very frequently asked question from different parents as to how many diapers does a baby use in a year. Since every baby is different, the answer to this question isn't exact. However, I will give a rough estimation on it.
How Many Diapers Does A Baby Use In A Year?
Ever wondered how many diapers does a baby use in a day? Wondering to get a grip on diapering schedule to jog out and about in the park with your little one? Here is a quick answer to your questions. Experts say that a baby requires somewhere around 10 to 12 diapers per day for the first few months of his or her birth. As they get older, they use less. So, here is a basic calculation:
8 to 10 diapers a day × 365 days a year = 3650 to 4380 diapers for the 1st year
In the initial months, babies may be pooping three to four & peeing almost seven times in a day. Though this seems big, but remember that as they grow up, they use less. Hope you got the answer to your question – how many diapers does a baby use in a year. This is not the end of this article. There are still few more things you require knowing.
Even though you get frustrated to change your diapers after your baby pees, the fact is that — it is good for your baby's health. If you do not change it often, it could lead to a medical issue. Changing diapers is a sign that your baby is eating well & is acquiring proper nutrition.
The 1st Month
If your baby is a month old or even less, he or she should have wet diapers changed at least 6 or more times a day + have 3 or 4 every day bowel movements. It is common for a parent to change diapers at least ten times a day for the initial stages of their newborn.
1 Month & Older
As soon as your little one is a month old, he or she still have around 4 to 6 wet diapers a day. His or her bowel movements will depend on exact age & kind of food he or she is eating. Bowel movements must stay soft for first 3 months at least, as this ensures that he or she is gaining most nutrition from fluids.
Tracking Down Diaper Changes
When it comes to your baby's diaper-changing, it is important to track it down because dirty and wet diapers are signs that a baby is getting sufficient to eat as well as drink. Even though every kid has different urine & stool schedules, on an average, a baby requires changing the diapers 6 times a day at least. This is the minimum. On the other hand, if a baby isn't producing adequate urine & stool, it's a clear sign that he or she is not obtaining enough nutrition. This is exactly the time when you should consult a doctor.
Older Babies & Potty Training
In due course, your baby will develop sufficient that he or she no longer requires diapers. Most kids have control on their bladders within 18 months, however, this doesn't mean that they are ready emotionally to start potty training. About 22% kids are free from diapers only by the age 2-and-a-half and rest is free only when they are 3-and-a-half. If your kid stays dry without diaper change for 2 consecutive hours, consider teaching him or her to use toilet.
5 Things To Keep In Mind During Nappy Changing
Changing your baby's nappy first time might seem very daunting. However, there are few things, which might be running in your mind and you wish someone could guide you on it. So here are few things to always keep in mind.
1. How Many Diapers Will Your Newborn Need?
As said earlier, a newborn will poop out many times a day &wee every 1 hour. This literally means that changing his or her diapers 10 to 12 times per day. And if you are using disposables, you will require around dozen in a day. If you want to save money, consider buying them in bulk. On the other hand, if you are using cloth nappies, you'll require 20 & 3 wraps to wash every day. If you wash every 2nd day, you will require between 24 & 36 nappies. Never buy too many wraps of the same size because as your baby grows, it won't fit in.
2. Disposables Or Reusables?
As a parent, you will be confused as to which to use. Either disposables or reusables? Now, this is your choice. You can go with what suits your baby. Usually, disposables are more convenient, particularly in those initial few weeks. But, if you are eco-conscious, you can use eco-disposables but the only drawback is that they will cost more.
3. Other Extra Stuffs You Will Need While Nappy-Changing
Other accessories you will likely need are:
Cotton wool, disposable wipes, washcloths and cloth wipes to clean baby's bottom
Nappy sacks for neutralizing bad odor
Top & tail bowl to clean with water
Barrier cream for locking moisture & prevent rash and last but not the least, a good umbrella stroller with tray to carry them if you venture outside
4. How To Change Your Baby's Diaper?
Set up your changing region so that it is safe. Gather everything so that it is easy for you to access and you don't have to run here and there looking for things leaving your baby. Wash your hands using liquid soap. Lay your mat onto the bed or floor. Pop muslin square or towel onto the changing mat in order to make your little one more comfortable. Now, keep your hand on the baby so that he or she does not wriggle off. Don't ever do the mistake of leaving your baby, particularly on changing mat. The way to change your baby's nappy depends on what type you use. Every brand has its own disposables. Read the instructions to know better.
5. How To Prevent Nappy Rashes?
Every newborn develops nappy rashes at some point or the other. It usually occurs during 9-months & 12-months of age, exactly after a baby starts consuming solids. This is when the poop's consistency changes. To ensure that his or her skin does not get irritated, here are few things to bear in mind.
Change the nappy often
Never leave a diaper for long hours
Once your baby poos or wees, change it
Keep your baby's genitals clean and hygienic
Apply little ointment after every nappy change