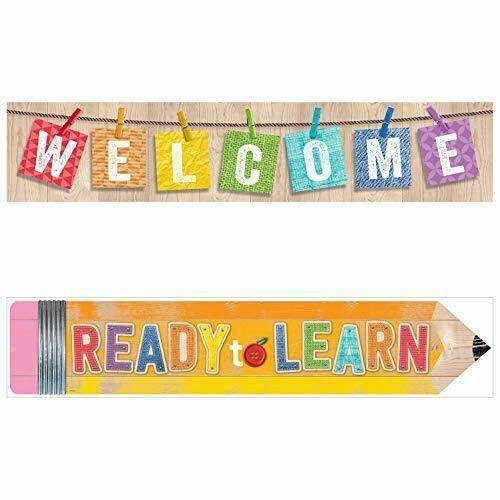 Top 10 Amazon Products for Back to School Shopping
As a parent, you already know how hectic back to school shopping can be. In many places, you will get adverts about affordable classroom items, clothes, among other back to school supplies. You obviously prefer getting the best deals from these products and this includes finding coupons online for some of the back to school items. But you are not alone. This is actually the time when most physical stores are crowded, which can even worsen the situation. The trick here is to do your shopping online. This will save you the hassle, ensure that you get the exact products you need and complete your shopping in minutes.
One of the best places to look for back school supplies online is amazon. The site has everything your child needs for the year and you can also get some of the products at much discounted prices. To ensure that you save time and money, we dug through the essential products required for back to school shopping at the site. Here are some of the top back to school products that Amazon has to offer.
1. Hand sanitizer
The school environment exposes kids to germs, which eventually lead to illnesses. To protect your kid, get a travel-sized hand sanitizer for your child. Knowing that your child's hands are germ-free after visiting the washrooms or playground will give you peace of mind.
Purchasing Purell Advanced Hand Sanitizer Refreshing Gel can play the trick. The hand sanitizer has a powerful and effective formula that kills up to 99.99% of illness-causing germs. It is also easier for your child to use the product. The bottle has a convenient size that can easily fit in the pocket, backpack or diaper bag.
Planning to purchase this product?
2. Water bottle
Whether they are getting in or out of the class, children always get thirsty. Staying dehydrated will not only make your child active, but it also ensures his or her wellbeing. A water bottle will ensure that your child is dehydrated when you are not around.
Camelback is a reliable brand known to offer quality and long-lasting water bottles. These water bottles can hold up to one liter of water, which is enough for the child to use during the day. It is also comfortable to carry the bottle around. You can choose from a wide range of colors depending on your child's preference.
Planning to purchase this product?
3. Backpack
Finding the right backpack for your child is always important considering that they will be carrying it around all the time. The best backpack should not only keep your child's items safe, but it should also be comfortable to carry around.
Amazon Basics Laptop Computer Backpack is a decent choice, thanks to its durability and affordable cost. The backpack is made of durable material and has enough space to store different items. Besides the large compartment, it also has several other small compartments for storing pens, markers, erasers and other small items.
Planning to purchase this product?
4. Lunch box
Packing your kid's lunch box should be easy and fun. Instead of a brown boring paper bag, make your baby's meal more appealing by purchasing one of those light and attractive lunch boxes.
A Bentgo Kids Childrens Lunch Box is what your child really needs. The lunch box is durable and leak-proof. It can be used to carry snacks and on the go meal. Bentgo Kids Childrens Lunch Box is also microwave and dishwasher friendly. It comes with 5 practical compartments.
Planning to purchase this product?
5. Colored pencils
The items that your child use at school also matters a lot. As a caring parent, you would also want your little one only to use high quality books and pencils.
If you are looking for the best colored pencils that your child can comfortably use, consider getting the Crayola colored pencil from amazon. The 64 colored pencil pack are easy to view and organize inside the portable crayon box. The package also includes a built in pencil sharpener.
Planning to purchase this product?
6. Classroom rulers
Children use classroom rulers all the time. For a kindergarten kid, you actually don't need to purchase a long, complicated ruler. In fact, the more light and attractive the rule is, the more comfoatble your baby will be when using it.
Hand2mind Ruler, 12-Inch Rainbow Colored, Clear Plastic is pretty enough to catch the attention of any child. The rulers are safe to use, flexible and shatter-resistant. They have a clear plastic design to see through and the black markings make them easy to read.
Planning to purchase this product?
7. Color code pocket folders and spiral notebooks
One of the best ways for your kid to learn is ensuring that they have a separate color for each subject when changing classrooms. It also helps them stay organized. For instance, they can use a red pocket folder for Maths, a blue folder for language and art and so on. In this way, placing assignments in the right folder will be easier.
The best pocket folders for your baby are Blue Summit Supplies 50 Two Pocket Folders. The folders have a thick design that can last for years. They also come in different colors, which include red, yellow, blue and pink, among others. With so many color options, it will also be easier for your baby to choose the colors they like.
Planning to purchase this product?
8. Fun games for
after school
School can be hard and kids need a little outlet to overcome the monotony of school. The best way to help your kids blow off some steam is through games involving physical activity.
Cosom Scooter Board Plastic Hockey Set and Knee Hockey Set for Kids is a set of (6) red and (6) yellow short sticks, (1) ball, and (1) puck – enough sticks for a 6 vs. 6 game in gym class. The short-handled sticks and durable and high quality, they also come with an instruction booklet for hockey on wheels. Your kids can invite a few friends over and have an after school knee hockey game before getting into their homework for the day!
Planning to purchase this product?
9. Nap mat

If your child is a full-day pre-kindergarten, he or she may have a naptime scheduled for afternoons.

Consider getting Toddler Nap Mats for Preschool Kinder Daycare for your child. The nap mat is perfect for daycare, kinder or school. It is also lightweight, soft and warm; exactly what your kid needs for a perfect nap.

Planning to purchase this product?
10. Glue sticks
Glue sticks are a fun way to attach items to display board, paper, foam board, cardboard and much more. These back to school products are also nontoxic, washable and acid-free, which means that your child will always be safe when using them.
Elmer's Disappearing Purple School Glue has a disappearing purple formula that helps your kid to see where the glue is. It also dries clear and applies smoothly for a mess-free appearance. The glue sticks are ideal for young learners for crafting, poster presentations among others.
Planning to purchase this product?