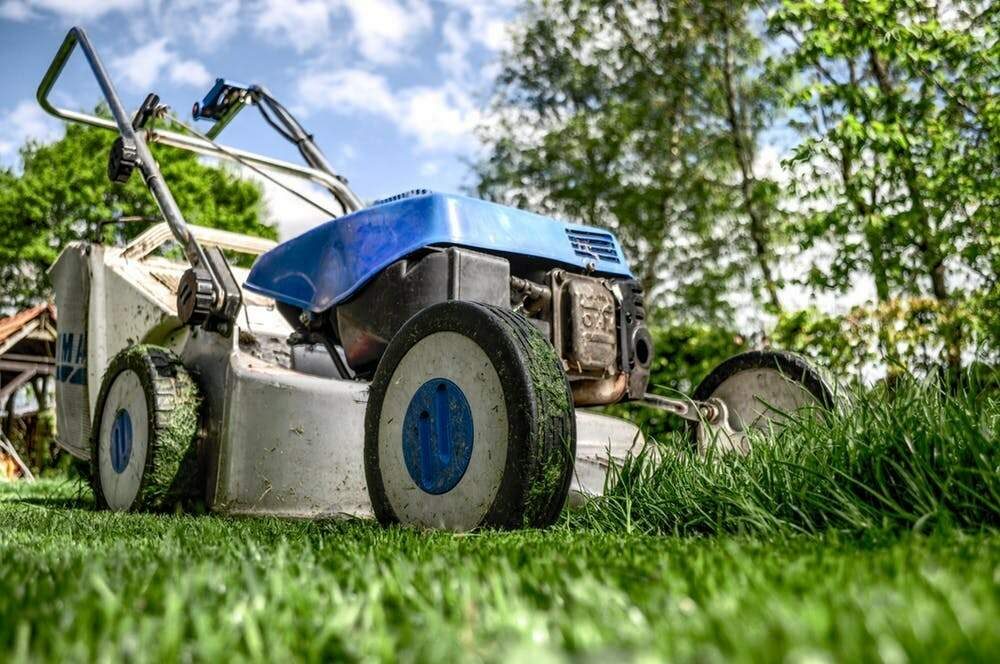 5 Things To Look For In An Electric Lawn Mower
Lawn care is an extremely important exercise to engage in in order to maintain a beautiful lawn. Over the years, electric mowers have been highly preferred over the gas powered ones since they are more economical to operate and environmentally friendly in that they don't pollute the air with toxic carbon emissions.
With that said, here are 5 things to look for in an electric lawn mower:
1. Whether Its A Push Or Self-propelled Mower
There are two types of electric lawn mowers, the push type, and the self-propelled type. A push type mower is cheaper to purchase and maintain and will be more effective to use if you have a small lawn.
A self-propelled mower is more advantageous to have more so if you have a large lawn that has thick grass. You'll use less effort mowing your lawn with it. It's however more expensive to purchase as compared to a push type mower.
2. Whether It's A Corded Or Cordless Mower
An electric lawn mower can either be corded, meaning that it is powered by plugging it into an extension cord or cordless where it is powered using a battery. For a corded mower, the range of its operations is determined by how long the extension cord is.
A cordless electric mower is more advantageous since there are no power cords involved and you can flexibly move around the lawn with minimal hustle. All you need to have is a powerful battery with enough power to do the job.
Batteries are rechargeable which is an added advantage. There are mowers with integrated batteries and others with removable batteries. The latter is better since you can replace the drained battery with a fully charged one and continue mowing your lawn without interruptions.
3. The Cutting Swath And Deck Size
The deck size is another very important feature to look for in an electric mower. A wide deck size means that the mower will cut the lawn in fewer passes, thereby minimizing the power you use to run it and the time you spend mowing.
A bigger deck size will translate to a heavier mower which will require more effort on your part to maneuver with it around your lawn. It will also be harder to push through thick grass because it will be cutting through a lot of grass at a go. You'll need to have good body strength to work with it.
It would be advisable that you get a mower with an average deck size between 14 and 20 inches that will strike a good balance in the number of passes it provides and the ease of handling it in terms of the effort you use.
4. Safety Features
Safety starts from how you power on the mower. A good safety feature will be a child-proof plastic key that's inserted before powering on the mower more so if you have small kids in your vicinity. Other safety features to check for are shields or guards on the deck to protect you from rocks that may fly off from the mower's blades. A rubber flap is also important to have to protect your feet from the resulting debris.
5. Mind of Its Own?
Lawnmowers have come a long way since the grim reaper and his adz. As vacuum cleaners become common place cleaning our homes while we're out, lawn care technology is not to be left behind. Robotic lawn mowers have come down in price and have become comparable to their indoor vacuuming counterparts.
Remember though, setting up a robotic lawn mower can take some time, so be prepared to invest a good weekend in the setup to tailor its lawn care prowess to your garden. Once set up, you'll be sure to enjoy a lawnmower that mows to your schedule, keeping out of the way of your children playing in your yard. It will also have important safety features such as auto-stop when it detects rain. With a robotic lawn mower, you can put your feet up knowing you'll always have a perfectly manicured lawn.
Conclusion
With these 5 things in mind, the next step to take is to find the right electric lawn mower to purchase. You can make an informed purchase decision by reading the detailed helpful electric mower reviews available at The Tool Report.