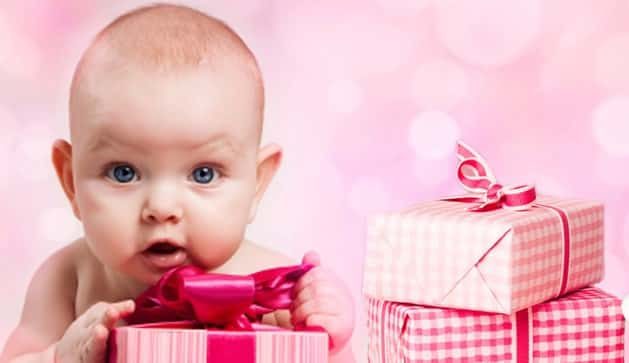 So you just found out that you are pregnant. What do you do next?
Okay, you will probably find yourself going through a roller coaster of emotions for a few days or even weeks – joy, nervousness, maybe even denial? – but, regardless, you need to tell yourself to accept the responsibility of taking care of another human being. Having a baby is one of the best things that you could ever go through in life so make sure to cherish every single moment of it.
Then again, having a baby is also not a walk in the park. In fact, it might just be among the most expensive phases of a human's life. As much as parents, especially moms, would like to shower their little ones with the best and most coveted material possessions (for little people) possible, it does not always happen in real life. This is the reason why choosing the right items to go into your registry is very important.
Thankfully, there are always a lot of friends and family to help out during the first few moments of your little one's life so all you have to do is choose the right items as well as the right place to set up your registry.
The best registries are the ones that can provide you every possible advantage, perk, benefit and price possible but finding that ONE place can be tough. If you still have no clue where to start your search, we have come up with a list of the best places to register for your baby shower, baptism and birthday. You can check out exactly what we like (and not like) about them as well as details on what you can get out of it and so on.
Good luck and enjoy the parenthood journey!
Amazon
Amazon is by far the most popular baby registry there is in the planet. Why? There are several points that we believe makes it a winner but let's just say that the huge selection of items is among the major reasons why we love to shop here, even if it is not for the baby.
What we love about Amazon:
They come with the widest selection in items and brands so you can shop anything and everything that you need for the baby and even for yourself and the rest of the family. Plus, their prices are usually much cheaper compared to other online stores, too.
Bullet Point 2- You can get 10% off selected items that are included in the registry.
If you are a member of Amazon Mom, you can get as much as 15% in discounts. You can start a 30-day trial with them (and also get 20% off diaper purchases through Subscribe and Save) and then pay $99 per year after that. Even better is that you get access to exclusive Amazon Mom coupons plus take advantage of the free 2-day shipping (no minimum order required) as an Amazon Prime member. Non-members can take advantage of free shipping on orders over $49.
You can get the above-mentioned discounts on top of the regular discounts and sales that Amazon runs.
Amazon's return policy makes most baby gear eligible for free returns within 90 days after purchase. The gift sender will also not be notified of these returns so you can use the return credit to buy something else.
Added bonus: if you invite friends and family (not just moms but also dads, grandparents and more), you earn $10 credit for each person who becomes a paid member.
What we don't like about Amazon:
Nothing really except that you cannot see and test the items in person before making a purchase. Those who decide to make their purchases offline can print off the list then have them update your registry later on.
Do take note that the registry completion coupon (10% off non-members and 15% off Amazon Mom members) is given 30 days before the due date. If you want to take full advantage of the offer, you might want to start your free trial sometime during the third trimester of your pregnancy.
Babies R Us
Babies R Us has long been a trusted name when it comes to baby products and their registry is probably the most popular of all. We have to put it at second place though for various reasons but there are also a few things we like about setting up the registry with them. Ready for a rundown?
What we love about Babies R Us:
Babies R Us offers a 10% completion coupon that you get to receive in the mail.
Additionally, you can also get around 5 to 10% back through a gift card for any item that is being purchased from the registry, regardless of who bought it (you or a gift giver). In summary, you get 5% off the first $300 then 10% off anything over that. This will then be delivered to you via mail around 10 weeks before your due date.
This store has among the most generous return policies. You can return products and get store credit up to one year after your due date as long as the item is in your registry.
What we don't like about Babies R Us:
Unfortunately, all purchases need to be done in-store which can be great for some but not for others. Most of us here at ParentsNeed HQ prefer the convenience of making purchases online.
The 10% completion coupon can be used both online and in-store but it can only be used for a single purchase. Sadly, not all of us are able to make bulk purchases plus you can only apply it on items in the registry.
Their store products are limited when compared to Amazon's and also come with slightly more expensive price tags. They do offer price matching from other stores including Amazon.com but this can only be done when shopping in-store and not online.
If you would like to play it safe and go for a trusted brand then Babies R Us is the right choice for you.
Buy Buy Baby
An affiliation of Bed Bath and Beyond, Buy Buy Baby is yet another baby registry program that you might consider signing up to. Not only will you be able to enjoy discounts on baby products, you can also use the coupons you get from BBB at Buy Buy Baby. They also have excellent support for mothers and offer great customer service.
What we love about Buy Buy Baby:
As previously mentioned, any coupons that you have accumulate from Bed Bath and Beyond can be used to buy items from the registry. So, if you have those 20% coupons with you, they can really be of great help.
BBB has a better selection in terms of items and brands compared to Babies R Us although they are not as large as what Amazon offers.
We love that their site offers a lot of helpful resources especially for first-time parents. You can check out their shopping guides as well as articles on taking care of a new baby and so on. You can also check out the product reviews made by other parents who have been able to try the items out. When you do your shopping in-store, you can also take advantage of their free expert consultations.
You can sign up for their registry online and then visit one of their stores later on to pick up their free gift.
We also love their return policy. You can return items up to 90 days after the due date. You also do not need to present a receipt as long as the item is included in the registry.
Buy Buy Baby offers a 10 to 15% completion discount that is given a few weeks before your due date.
The store also provides 25% registry discount off a $100 purchase every time a friend or family signs up for a registry.
If you plan on giving out your registry details in time for your baby shower, you can get complimentary cards from BBB for you to send out. Plus, they make the process a whole lot easier for the gift-giver and you as you can have the first sent directly to your address. That is definitely hassle-free!
Should you decide to make exchanges or returns or just shop around the store with your baby, you can take advantage of BBB's family friendly rooms where you can nurse your little one or change their diapers.
What we don't like about Buy Buy Baby:
Unfortunately, the 20% off coupons that they offer cannot be used on certain high-end brands, which is a little sad.
There are not as many Buy Buy Baby stores as there are Babies R Us outlets so it can be a pain to drive to one if you have gift-givers who love to do their shopping at the physical stores.
Although their free expert consultations can be very helpful, they tend to be pushy and annoying later on. In fact, a lot of parents would agree that they end up feeling overwhelmed and adding more items into the registry even if it was not exactly what you asked for.
BBB does not offer the same rewards program that Babies R Us has nor do they offer subscription services and discounts like what Amazon has.
Using the app is problematic. It is slow to load pages and would sometimes freeze if you try to put in items into your registry.
BBB is perfect for parents who are huge fans of Bed Bath and Beyond and would like to use their accumulated coupons to buy baby items.
Target Baby
When it comes to convenience, Target Baby is clearly the winner. Target has more than 1,800 stores all over the country so if shopping online is not something you or your friends and family are comfortable with, then this is the next best option. It is highly likely that they have a Target store nearby.
What we love about Target Baby:
It is very convenient for those who love doing their shopping in-store. With nearly 2,000 stores all over the US, it is very unlikely to not have one nearby.
You can set up a registry online or in-store. However, you should take note that you get a much better and a wider selection of items and brands when you set up your registry online, especially when it comes to baby items.
Upon registration, Target Baby will give out a complimentary package full of $50 worth of coupons and samples – but you will have to pick this one up from the store.
Target Baby offers 15% completion discount after delivery and you can also take advantage of their free shipping if you make purchases above $25. This has to be done in-store within one day or online, once and only to one address, before the coupon expires.
They also offer 5% discount off of other baby related products that you purchase through subscription savings. This would include items like diapers, detergents and wet wipes and from brands such as Target, Aveeno, Pampers and Huggies.
Target offers easy returns and exchanges for up to one year after your due date, no questions asked. Simply show the Gifts Purchased List and use it like a receipt. The items should be new, unused and in their original packaging complete with accessories.
It is also possible to take advantage of discounts from sales when buying some registry items. Items that are on sale appear in red in the registry.
What we don't like about Target Baby:
Just like Babies R Us, Target Baby's completion discount can only be used within one day.
Their subscription savings is not quite as good as what Amazon has to offer.
Using the app for managing the registry can be a pain. It crashes a lot, will not load and does not seem to add items into the registry.
If convenience when it comes to in-store purchases are your top priority, you cannot go wrong with setting up a registry at Target Baby.
Babylist
If you want to try out something new and something a little more flexible, try out Babylist. We certainly love that this registry allows anything and everything to be added to your list. Not convinced? Well read on to find out why we at ParentsNeed HQ highly recommend it.
What we love about Babylist:
You can literally put anything and everything into this baby registry list. You can either use their Android or iPhone app or your computer to create a registry. It is also possible to combine any existing registries that you might have and put them all in one place.
Aside from the usual baby essentials, it is also possible to add in unique and non-traditional services into your registry. For example, you might want to include homecooked meals, babysitting, photography and other similar items into your list. This is called the Help and Favors Coupon.
If you would rather get monetary donations, you can also opt for the Cash Funds. Practical parents who want to enlist the help of family and friends in starting a college fund (or even just a diaper fund) can make use of this option – even before the little one is born. All the cash pooled will be transferred straight into the parent's bank account a few days after Babylist receives them.
Babylist members can avail of 10% discount about 60 days before your due date, as long as the registry was created at least 30 days prior. This can be used up to six months after the due date. Take note that the discount can only be seen and used by the one who made the registry. They can be applied, however, not only to the items in the registry but to everything else that the Babylist Store has to offer.
If you received the item as a gift and decided to return it, you can do so within 90 days of the sale date. Babylist will then issue a credit equal to the value of the item which you can then use to purchase any of the items from the Babylist Store.
If you are unsure what to add into your registry, you can take their checklist quiz and get baby item suggestions based on your lifestyle.
What we don't like about Babylist:
It should be taken note that if you only link existing registries in Babylist, any items crossed off from Babylist will not be reflected on the external registries – which can result to duplicates later on. To avoid such situation and to avoid having to monitor multiple registries, you can simply transfer all your items into Babylist and say goodbye to the old ones.
Just like the other registries listed here, the 10% discount can only be used once.
Babylist is perfect for millennial parents who want to try out something new, unique and non-traditional. Help, favors and cash funds anyone? Sign us up!
Did that just make your shopping plans a whole lot easier? We surely hope so.
If you want to make the most out of your registry, be sure to keep the following things in mind when you set it up:​
Put in the big-ticket items first. This would include baby gears and accessories such as cribs, strollers, car seats, breast milk pumps and the like. You might also want to use it to stock up on diapers. Also make sure that the items that you choose are the ones that you truly need and would complement your lifestyle.
Want to add a bit more to your list? Try to go simple first. Start with the basics then add more along the way to avoid overwhelm. Do not forget to add in items that your baby would need when they reach toddlerhood.
Make sure to read reviews about the baby items that you plan to add to your registry. Try to read from multiple sources to make sure that you get unbiased opinion from parents who have actually tried and used the product before. Go for different brands as well.
Put in baby items at different price points. Sure, it's okay to put in the large and expensive items but also make sure that there are other items in your list that your gift givers can choose from.
You might also want to consider adding the option to give a gift card instead so you end up pooling funds from various people in order to buy the bulkier and more expensive products – and also take advantage of the discounts.
If you can add a personal note to each item in your list, that would be awesome as well. It would help gift givers to know exactly why you like to use the product. They just might end up pooling funds with other people in order to give you what you want.
Do not forget to distribute your registry cards when sending out shower invites so they know where to shop and what items to purchase for you.
Be sure to register as early as possible so your friends and family have time to shop for you. Also make sure to monitor your registry to see what items have been crossed off the list and so on.
We sure hope that we did not overwhelm you, mommies. We know becoming a parent can be a lot to take in which is why registries are there – it helps take some of the load off the responsibility, even if it is limited only to the material aspect (or the extra help, as in the case of Babylist). Cheers to becoming a new parent!