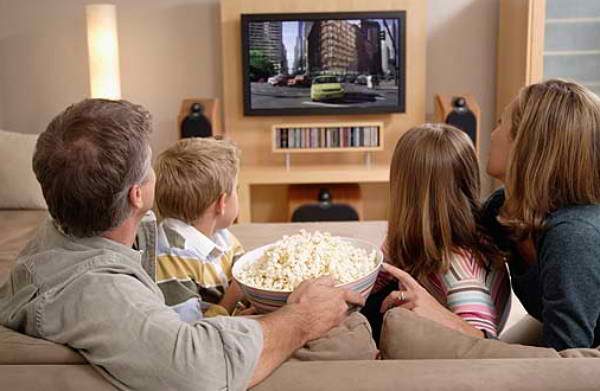 10 Best Classic Movies Your Kids Will Love
We know how you've already noticed how kids can get so attached to their gadgets, right? Well, digital time for kids are overwhelmingly becoming a huge problem for many parents and families because their attention becomes hyper focused on these new technological stuffs.
We can't help but look back in the day where we spend time outside with our friends and do crazy things that get us in trouble. Back then, the only chance we actually spend time with a gadget is when our parents sit us down for a quality time watching a fun family movie while you eat waffles fresh off the waffle maker or any snack available.
Movies can inspire our kids to play outside and have plenty of fun. In fact, these classical kids movies we used to watch before gave us plenty of ideas on how to deal with certain situations and even help us become more sympathetic to certain characters that get us very involved emotionally and learn how to put our shoes in other people's lives.
Movies nowadays are filled with fantasy and over-exaggeration that we barely find interest in watching them for the sake of letting our kids learn. Recent movies feature superheroes, zombies, vampires and other mythical characters and events that tend to steer our kids away from the reality of life.​
We came up with a list of 10 awesome family movies that your kids will surely enjoy and also let them learn a few things about being a child without those gadgets. These classic movies are fun, morally upright, and realistically applicable to our daily lives—although it also includes some fantasy movies, it's still within that bracket. We've chosen 10 classic children movies. Maybe, at another given time, we can also conjure up a list of awesome animated films that are a must watch for kids of the modern age. We have arranged them by date starting from the early 1960's.
Mary Poppins
Directed by: Robert Stevenson
Year: 1964
Length: 139 minutes
Production by: Walt Disney Productions
Genre: Musical-Fantasy Film
Starring: Julie Andrews, Dick Van Dyke
Plot:
Mary Poppins is an adaptation of a book series written by P.L. Travers. If you are interested, a movie is also made about her starring Emma Thompson as P.L. Travers and Tom Hanks as Walt Disney. The movie is entitled, Saving Mr. Banks. Anyway, Mary Poppins is an English nanny with magical powers. She has been hired by a rich English family to take care of the kids. The movie shows the life of kids living with a nanny and the struggles and emotional detachment they feel in the absence of their extremely busy parents. This kids movie ends with the realization of family time and stronger bond that brings an entire family together.
What's our take:
Certainly packed with a lot of morals, kids learn how to understand more things than just learning from a nanny. This family movie makes both children and parents understand each other in an outsider's perspective. This is a great movie to watch because it has wonderful entertainment value since Mary Poppins has magical powers and a lot of musical numbers that your kids will love to sing too.
This is a great movie that inspires an entire family to stay together and to understand the reality of a cruel world of business in the eyes of a child. You will really get to know your kids more after watching this movie with them. This long film will serve as a great way of spending quality time with your family.​
The Sound of Music
Directed by: Robert Wise
Year: 1965
Length: 174 minutes
Production by: 20th Century Fox
Genre: Musical
Starring: Julie Andrews, Christopher Plummer
Plot:
This is an incredibly long children movie starring Maria, a want-to-be-nun turned governess for the seven children of the Von Trapp Family. Being raised by their father alone, the kids needed a governess. Maria teaches the kids how to sing and stay as disciplined as their father has taught them. Maria and Capt. Von Trapp fall in love with each other and they get married. Since the eruption of World War, Capt. Von Trapp is being asked by the Austrian government to be reinstated in his position but because he didn't like the ideology of the Nazi's, he and his entire family escape to safety in Switzerland.
What's our take:
This is a mix of everything great you'd like to find in a classic movie—good music, humor, romance, coming of age, true to historical events, and much more. This movie is a true classic that featured timeless songs taught in school for their first music class like 'Do-Re-Mi'. The Sound of Music is a dramatic historical depiction of a real Von Trapp Family—although actual events have been changed—the family movie was based on their life story.
The movie has so many characters that each person of any age will easily relate to; from teens to young kids, and even parents. This is a real family movie that moves every person to become stronger and learn how to deal with life with vigor and enthusiasm. This is a great movie all-in-all and is a definite must watch.
Annie
Directed by: John Huston
Year: 1982
Length: 128 minutes
Distributed by: Columbia Pictures
Genre: Family Musical Drama
Starring: Aileen Quinn, Albert Finney
Plot:
This is a story about the hard life of being an orphan. Annie lives in the time of the Great Depression where the entire world is cruel to practically everyone. Annie is a happy go-lucky-girl who only wishes to be reunited with her family. She gets to spend time with a billionaire and earns the love of many people around her, including Mr. Warbucks, to the point that he adopts her. The film also includes quite a number of adventures involving kidnapping and becoming part of a vital change in the community for the benefit of many orphans.
What's our take:
This is one of the top 10 family movies of all time because this kid's movie is a real roller coaster. It will make you cry and make you laugh. It will make you love the main characters in the movie and also learn how to sympathize with a hard life of other kids who aren't as fortunate as they are. This movie somehow makes your child understand the harsh reality of life in the eyes of many kids out there who do not have a family. This is a great learning curve for kids to learn just how fortunate they are to have you—and it's the perfect timing to teach your kids from talking back.
Another important thing about this movie is the way Annie acts nice, proper, and happy making people around her change and learn how to love. Being proper and good and friendly are great traits that will earn love, trust and a ton of friendship. This classic kids movie is very popular and your kids would probably have heard the song, 'Tomorrow'.
E.T.: Extra Terrestrial
Directed by: Steven Spielberg
Year: 1982
Length: 114 minutes
Production by: Universal Pictures
Genre: Fantasy
Starring: Dee Wallace, Peter Coyote, Henry Thomas
Plot:
This is a story about an alien who got stuck on planet earth. E.T. was discovered by a kid and is kept and protected by three siblings. E.T. develops this telekinetic relationship with Elliot and a deep bond with the rest of the kids. It then becomes a fun adventure for the kids to hide an alien and help it find its escape to go home avoiding the parents and the government agencies in the process.
What's our take:
You'll know an iconic classical movie once one of its clips is constantly being adapted to other films. E.T. showcases the most popular flying over the moon with a bicycle trick that practically got so many other movies copying it. E.T. is a really fun and happy movie to watch and enjoy with your family. This is a movie that you'll love watching and rewatching because of the humor, the love for other things, compassion, and just pure childlike innocence. It is a definite top family movie of all time.
The Karate Kid
Directed by: John Avildsen
Year: 1984
Length: 127 minutes
Distributed by: Columbia Pictures
Genre: Comedy Drama Martial Arts
Starring: Ralph Macchio, Noriyuki Morita, Elisabeth Shue
Plot:
Daniel is a teen who is often bullied by a group of martial arts students. After being savagely attacked by the Cobra Kai boys and being defended by Mr. Miyagi, Daniel requests to learn martial arts from him. In order to stop the bullying, Mr. Miyagi agrees to help Daniel practice Karate under his rules. Under his tutorage, Daniel eventually wins a martial arts tournament completely ending all of the bullyings.
What's our take:
This isn't the movie featuring Jaden Smith and Jackie Chan. This is the original movie where it was adapted from. The original Karate Kid is a kid's movie that revolves around bullying in general and how other kids would abuse their skills and use it to build their ego. This shows the reality of the life of being a bully and being bullied. But this ends up well since the bullied one learns how to fight back but still maintain his good principles. This is great for kids to learn how being a bully doesn't help them build confidence but rather puts them into shame at another point in their lives. This is a movie packed with morals that your child will come to understand that martial arts is not a way of beating other people up but it is a way of better understanding the body and the spirit.
The Goonies
Directed by: Richard Donner
Year: 1985
Length: 114 minutes
Distributed by: Warner Bros.
Genre: Adventure Comedy
Starring: Sean Astin, Josh Brolin, Jeff Cohen, Corey Feldman, Kerri Green, Martha Primpton, Ke Huy Quan, Dave Grusin
Plot:
In a time when their friendship is going to be torn apart by urban expansion, a group of kids who call themselves Goonies decide to embark on their final adventures together. They come across a treasure map that leads to a buried treasure. The treasure is actually a pirate ship sealed for centuries filled with booby traps which the kids end up discovering. In the process, they discover and evade a family of criminals and also sending these criminals to justice.
What's our take:
This is a fun family classic movie loaded with quirks and comedic acts. It's filled with laughter and joy and adventure that cannot break any friendship. The main idea of this movie revolves around the strong bond kids develop with their friends and how friendship teaches them to be strong and courageous. And this is also a fun way of learning that there is adventure everywhere as long as you go out and play with your friends.
Stand by Me
Directed by: Rob Reiner
Year: 1986
Length: 88 minutes
Distributed by: Columbia Pictures
Genre: Coming of Age Movie
Starring: Wil Wheaton, River Phoenix, Corey Feldman, Jerry O'Connell, Kiefer Sutherland, Jack Nitzsche
Plot:
Wanting to be local town heroes, a group of four boys embarks on a journey to find a missing boy's body. After a series of mishaps and misadventures, they eventually find the missing boy's body. They decided to stay away from the limelight and ended up doing the right thing by reporting it to the authorities anonymously.
What's our take:
This top movie classic features unlikely heroes. All of the kids in the movies have different types of problems that they deal with every day: one lost a brother, one lives with a family of criminals, one is being bullied, and another lives a scarred lives. Each of them finds their friendship a great thing that binds them together to eventually do the right thing. The movie really shows how children transition to becoming teens and it shows how they cope in a small town with very little hope for a bright future.
Although it is set in a small town with few people, the movies show the reality of life in many places around the world and we see this as one movie that really proved to have changed the lives of many. This is a very classic American coming of age film. Their adventures—despite coming from difficult backgrounds—made them stronger and incredibly mature. Each of them starts opening up to each other and become openly confident about themselves making this film easily relatable to emotional issues faced by different children. This is a really great family movie to sit on and watch with a great cup of fresh coffee from the coffee maker and a wonderful cuddle with your children.​
Home Alone 1 & 2
Directed by: Chris Columbus
Year: 1990 & 1992
Length: 102 & 120 minutes
Distributed by: 20th century Fox Entertainment
Genre: Comedy
Starring: Macaulay Culkin
Plot:
This is the worst thing that could ever happen to your kid when you leave them home alone unattended. This is a true parent's nightmare come to life but actually, it happens in a really funny output. This full-on comedy showcases the wit and smart-thinking of kids that surpass the normal thinking of an ordinary adult. Home Alone is a family movie franchise but we prefer the first two movies since it features the same actor. The rest of the movies in the franchise are somehow disconnect to the first two but, nonetheless, still entertaining.
What's our take:
Although this is unlikely to happen to any home, this is still a wake-up call for parents to never leave their kids alone at home. This is also a great take in showcasing how a creative mind of a child can overcome incredibly dangerous and scary situations if they just learn how to trust their instinct. Kids are geniuses in their own way and it doesn't have to be in school. This will help you and your child understand his abilities and dwell on them as a way of boosting their confidence that they may grow to be a confident child.
The Little Rascals
Directed by: Penelope Spheeris
Year: 1994
Length: 82 minutes
Distributed by: Universal Pictures
Genre: Comedy
Starring: Travis Tedford, Kevin Jamal Woods, Jordan Warkol, Zachary Mabry, Ross Elliot Bagley, Courtland Mead, Sam Saletta, Blake jeremy Collins, Blake mcIver Ewing, Juliette Brewer, Heather Karasek, Brittany Ashton Holmes, Bug Hall
Plot:
There is nothing funnier than watching kids and their crazy quirks. This family movie classic features funny mishaps done by kids. From dressing up like adults to playing in the dirt and going around town doing odd jobs and have fun doing it.
What's our take:
This movie is a must watch for parents who are really trying to get their kids off their gadgets. There are more fun and more things that can be done in the playground or in the backyard rather than just running around with a sword in your virtual character games on the internet. The Little Rascals shows how great it is to be a kid and how utterly satisfying it is to make friends and enjoy life as a kid without the worries of tomorrow. Your kids need an awakening from the bad effects of technology and give them a kick start in life doing what they should be doing best which is playing outdoors.
Spy Kids
Directed by: Robert Rodriguez
Year: 2001
Length: 90 minutes
Distributed by: Dimension Films
Genre: Fantasy-Adventure Film/Comedy
Starring: Alexa Vegas, Daryl Sabara, Antonio Banderas, Carla Gugino
Plot:
This family movie is about two kids who just found out that their parents are spies. They take on their parent's shoes to save them from the villain and end up saving the world from evil.
What's our take:
This movie isn't that old but this is definitely one fun family movie to enjoy. This movie is very adventurous. It deals with the social problems that the two main characters face on a daily basis like being bullied and still wetting the bed. Your kids will easily relate to sibling rivalry and affection and will also relate to the intimate relationship of a tight-knit family.
As parents, we will also enjoy this family movie filled with adventures that an entire family accomplishes together. It shows a lot of openness within the family and shows a lot of support. Secrets are things that are expected within the family but secrets can also be shared as one thing that binds a family stronger.
The great thing about this fun-filled family movie is that it has a lot of morals to learn from and a lot of things your kids will easily relate with. You can enjoy more of the kids if you watch the rest of this movie franchise. Watching the Spy Kids franchise is also very helpful especially if you have kids with different age ranges—like a teen and a primary schooler, where both can relate to the kids in the movie.
This is definitely one of our top picks because it encourages family openness, family ties, the courage to face one's fears, and standing strong despite the impossibility of a task. You will enjoy four spy kids movies if you're planning to have a movie marathon.​
Each of these movies has strong morals that your kids will learn from. It will also jolt their hearts awake to relate to the lives—our childhood lives—without the technology and without the gadgets in their hands. These classical family movies are great to watch and incredibly fun to rewatch along with your kids. Classical kids movies are something that we should really consider showing our kids, and not just for the fun of it.